Each Wednesday, we feature an entry from our WOW Books database and ask you to provide insight about the book by leaving a comment.
April 2012 — Boundaries in the Search for Biracial Identity
For children, the search for "Who Am I?" is part of the journey to adulthood. Those from homogeneous communities and backgrounds usually have an easier time answering that question. This month WOW Books explores children as they struggle to find their own identity within mixed communities and biracial parents.
Helen's grandfather, Gong Gong, comes from China to live with them. She speaks no Chinese, he speaks no English. Yet, as they build a relationship as trains pass behind their home, she grows to more fully appreciate her heritage in Grandfather Counts by Andrea Cheng.
Cooper, the son of Korean mother and a white father, is teased by his cousin as "half and half." Some wonder whether he is American. At the same time, he thinks that a Korean grocer is laughing at him because he can't understand Korean. He is at home in neither culture. Yet, he learns something valuable in Cooper's Lesson.
Marisol is a child with parents from two very diverse cultures. She is Hispanic, but with red hair. She is Scottish, but with dark brown skin. In short, she is "mismatched." Share her search for identity in Marisol McDonald Doesn't Match / Marisol McDonald No Combina by Monica Brown.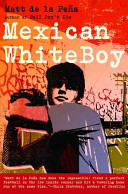 Matt de la Pena has written a compelling novel, Mexican WhiteBoy, that is our springboard to this month's topic. How appropriate for Spring that baseball serves as the backdrop for sixteen year old Danny's coming of age journey as half-insider and half-outsider in the family of a suburban white mother during the school year followed by  summers, as a non-Spanish speaker, with his Mexican father.
March 2012 — The Power of Names

Names are important. They are part of our identity. They speak to where we are from, and the families who raised us. It is at the core of who we are. Moving to a new country or interacting with another cultural group causes tension, one of the first ones being negotiating names, particularly when they are hard for new friends or classmates to pronounce. Our books this month focus on children as they try to communicate their identity through their name.
When Jo does not want to face going to a new school out of fear of being teased about her name, her Grandfather tells her the story of Joe Louis' boxing match in 1937, giving him the heavyweight title and setting off celebrations in African American communities. Joe learns why her name is special and is able to say her name and make a new friend on that first day of school in When Jo Louis Won The Title.
Yoon, in  My Name is Yoon by Helen Recorvits (and illustrated by Gabi Swiatkowska), is newly arrived from Korea and looks forward to school. However she does not want to give up the Hangul version of her name for the Romanized version in English because she does not like the way the letters stand all alone and are just sticks and circles. In the process of making new friends, she discovers how to hang on to her identity while writing her name in English.
In Rene Has Two Last Names / Rene tiene dos apellidos by Rene Colato Lainez and Fabiola Graullera Ramirez, Rene has just arrived in the US from El Salvador. When children are curious why he has two last names, he finds a creative way to explain to his classmates why he has both names and why he needs to keep them both on his name tag.
In My Name is Sangoel, by Karen Lynn Williams,  Sangoel leaves the Sudanese refugee camp for the United Sates, he has little to call his own other than his name. Everything seems very strange with escalators and television sets and traffic and snow. The hardest part is that no one can pronounce his name. When his mother suggests that he might want to pick an American name, Sangoel comes up with an ingenious solution to help his new friends and teachers pronounce his name, allowing him to keep that piece of his identity.
February 2012 — Books from the Caribbean
This month we focus on children's literature from the Caribbean. The islands' cultures vary as much as their size. Each represents unique historical and cultural traditions inherited, in part,  from their indigenous populations, colonizing countries, and the history that enslave populations brought with them from Africa. The literature from this region has a richness reflective of different traditions.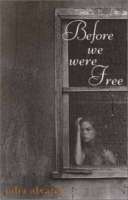 For twelve-year old Anita de la Torre the political realities of her life under Dominican Republic dictator Trujillo are forcing their way into her self-absorbed life after too many of her relatives flee the country. Things become more serious when her father and uncle are arrested and she must go underground. Follow her story this week in Before We Were Free, by Julia Alvarez.
Growing up in class conscious Puerto Rico of the 1960's, Tere inadvertently must confront her own naiveté about her ethnic background as well as her mother's own racism. Share you thoughts about Tere's journey of self-discovery in Carmen T. Bernier-Grand's In the Shade of the Nispero Tree, this week's WOW Books selection.
Emily Goldberg Learns to Salsa by Micol Ostois our first selection in February. A teenage Jewish girl goes to Puerto Rico with her mom after her grandmother's death. While there, she discovers a rich family history and the reasons her mother left in the first place as she struggle to fit in to a new culture.
January 2012 — Our Fascination with the Moon in Literature

Since the beginning of time, we have looked at the moon in awe and have been inspired to create stories, poems, music, art, and inventions to take us to the moon and back. It is almost impossible to pick up a children's book without some depiction or reference to the moon and many young adult novels feature the moon in the title and/ or the influence of the moon on the character's lives. I invite you to explore the moon with me this month. As you are reminded of the moon in other works, please comment about them; as you think of questions, please post them; and as you explore each of these books, please add your thoughts.
When little white kiwi cracks out of his shell he looks up and sees the moon. He thinks she is his mother, because like him she is white. His real mother tells him that he won't blend in, he should be brown like other kiwis. Enjoy this multi-layered story of survival, Kiwi Moon, by Gavin Bishop.
Imagine the feelings of excitement and anxiety a 14 year old girl in Maryland, whose father is Mexican, feels she is invited to visit her grandparents who will wait for her "on the day of the full moon, in June, at the Oaxaca airport." In What the Moon Saw, by Laura Resau,Clara Luna has her her cultural preconceptions challenged as she gets to know her extended family and discovers who she is.
This oversized book, Poemas a La Luna by Gianni De Conno, is a collection of thirteen poems describing the moon. Each poem is presented in Spanish and then in the language of origin, including Chinese, English, German, Greek, Italian, and Japanese by poets ranging from the Greek poet Sappho to the Spanish poet Federico García Lorca to the Japanese poet Yosa Buson. The illustrations are full double-paged spreads by award-winning illustrator Gianni De Conno.
December 2011 — Reaching Home
Since "Journeys" was our November theme, WOW Books thematically turns to home  in December with  "Reaching Home." What does it mean to reach home? What is home as a concept. . .  A place, a group of people, or a sensation? Each book this month is exciting to read and to ponder; to look for connections and to remind us of our own paths toward home. Readers can interpret for themselves what it means to reach the place, the idea, the people, or the sensation that is home for them.  Enjoy the authors' craft, the protagonists' development, and the worlds—and homes—in which you have been invited.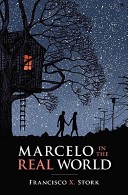 Home can be a place, a person, or a sense of self and one's convictions. Nowhere is this more evident than in Marcelo In The Real World by  Francisco X. Stork. Join the discussion of this remarkable book about one young man's journey in search of himself.
What makes a place a home for some while others leave in search of a different (better?) place? This weeks selection struggles with that question. The culture of Thisby Island is defined, out of necessity, by the men of Thisby Island who must annually race water horses so the horses will not wreak havoc on the island. Some find glory. Some die. Others leave. Share your thoughts with us on The Scorpio Races by Maggie Stiefvater.
A fourteen year old is so fascinated by a ninety year old historical figure, Titus Oates, that she has made him her confidante. She is given an opportunity to retrace his historic expedition to the Antarctic. And duplicate it she did as her trip, too, becomes a test for survival as she tries to find her way home. Leave your thoughts on The White Darkness, by Geraldine McCaughrean, in our comments section.
We start December with  The Book of Everything, by Guus Kuijer, who explains in the introduction that the "book" was given to him with the warning that it might be "disrespectful." Thomas, the main character, talks to Jesus, meets a remarkable girl, is helped by a neighbor to appreciate Beethoven and poetry, and wants to be "happy." His struggle with a dysfunctional family that he experiences as "home" will leave you thinking.
November 2011 — Journeys
Many of us dream of traveling to new places and experiencing unfamiliar cultures. Yet, for some, it is not always a journey of choice. This month we look at children running from undesirable circumstances; a promising leader who must risk losing her rich cultural traditions to save a life; an epic allegorical tale of kidnapping, rescue, and mistrust retold; and three true adventures inspired by Jules Verne.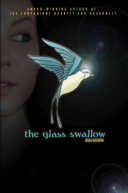 Journeys often take unexpected turns in which the characters respond in ways that not only surprise those around them, but clearly surprise themselves. Sent to another country to take advantage of her unique, but otherwise suppressed, talents Rain, in The Glass Swallow by Julia Golding, finds herself fighting for hers and others' survival following a political uprising in our final selection for November.
The name Jules Verne is usually thought of as synonymous with science fiction. Yet, Around the World in Eighty Days became the catalyst for people to undertake their own challenging travels and see other parts of the world. Matt Phelan's recently published Around the World, using the graphic novel format, relates the story of three people, inspired by Verne, to undertake their own journeys in our fourth book for November.
An epic poem, the Ramayana, was our third selection this month. It retells an ancient Hindu tale originally written in Sanskrit. Sita, a queen, is captured by an arrogant king. Though rescued, Sita Ramayana's tale becomes one of of trust and trust betrayed.
The Andaman Islands, where the indigenous people correctly read nature's signs and sought higher ground during the tsunami of 2004, is the rich setting for this week's selection of WOW Books. In Island's End, by Padma Venkatraman, a young spiritual leader sees a real threat to her people from outsiders who threaten their ancient traditions as they offer modern gifts to them. Later she must seek their help. To remain a leader, she has to navigate the ways of the old and the lure of the new.
In our first selection, Vicky, her mentally disabled sister, and her brother have been separated from their parents by social services. She soon learns she must find a way to keep them together in the face of a decision to split them up. Their journey is not only one of  encountering new places, but one of discovering the strengths in each other as well. Leave your comments for Desperate Measures by Laura Summers.
October 2011 — Straddling Cultural Divides
It is not easy for minority children to live in two cultures at the same time. They struggle to find their self identity in a journey that is messy, evolving, and often confusing. As in real life, characters in this month's books discover that their identity is not static but dynamic — always changing as they acquire new knowledge, develop new skills, and appreciate what is best in both worlds.
The House You Pass On The Way ends our month's focus on children trying to live across cultural divides. Fourteen year old Staggerlee struggles to find a place of belonging in her town, her school, and her family. Her bi-racial family is looked upon with suspicion and unease by almost everyone. Leave your thoughts on the book.
Arnold has a talent for cartooning. On the reservation, though, his educational options with classes using thirty year-old textbooks are limited. He chooses to attend an all white school for the opportunities it offers. Sherman Alexie has written an award-winning book about what it is like to live in and between two cultures with The Absolutely True Diary of a Part-Time Indian.
When her mother commits suicide, Isabel faces the challenge of being the surrogate mother for her family. She struggles with both the weight of the responsibility she feels to replace her mother and her own desires to become someone other than her mother. Leave your comment for our second book of the month, Keeper of the Night by Kimberly Willis Holt.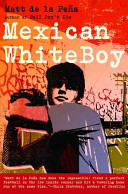 Matt de la Pena's Mexican Whiteboy shares the story of Danny as he struggles with his feelings of being forever an outsider–half Mexican in his suburban school life and half White and non-Spanish speaking in the summers he spends with his father's Mexican family. Add your comment on the book.
September 2011 — SECRETS
In The Secret-Keeper by Kate Coombs, Kalli is the village secret-keeper. Every day, the villagers come to her to unburden themselves. She hears the secret, turns it into an object, and stores it away. The burden of all their secrets begins to take its toll on Kalli and she becomes gravely ill. A young girl discovers Kalli and the villagers hurry to her aide. They recognize their secrets of dishonesty, greed, and selfishness have caused Kalli great sorrow. They decide the way to help her is to tell "good secrets." One by one, they share their secret dreams, helpful qualities, and special news "filling the morning with laughter and springtime" (p. 23). The story ends with Kalli still taking on the villagers dark secrets; but "every spring, the villagers gather in the clearing to give her their happiest secrets" (p. 28). Unlike the villagers in Coombs lovely water color, oil, and collage picture book, the main characters in the four novels discussed this month have no one to absolve them of their secrets—secrets so deep, their entire identity is shaped by them. These secrets push the main characters into the adult world–forcing them to leave their childhood innocence behind. As you read each novel, I invite you to comment about your thoughts, and, in particular, how the secrets "write" the story.
This week's novel has a different take on "secrets." In other novels, the secrets were about the main character; in Return to Sender, the main character has a secret about someone else. Tyler learns, despite the illegality,  that his father has hired undocumented workers. Revealing this secret would have repercussions that would include the girls he has developed friendships with, their families, and his own family.
Efrain's dream is to go to an Ivy League school, but he mistakenly believes he will not qualify for enough funding. He knows he will never be able to save enough money through his after-school tutoring job , so he quits to "sling" with childhood friend, Nestor. As he leads a secret double-life, honor student by day and drug dealer by night, he finds his life spinning out of control. Leave your comment on Efrain's Secret.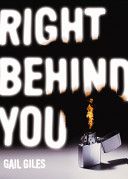 In Right Behind You, by  Gail Giles, Kip, who is seven, sets another child on fire. While there are immediate repercussions to his actions, the consequences of what he did seem to never end despite moving and setting up a new identity. The book takes the reader on a journey encapsulating a soul struggling with innocence, acceptance, rejection, and maybe, just maybe, redemption.
August 2011 — Exploring the Works of Emily Gravett
This August is all about Emily Gravett. A British author/illustrator, Ms. Gravett has transformed the picture book format in unique and exciting ways. Her books display a great sense of humor and require multiple readings to fully appreciate her artistry and storytelling. She is the winner two Kate Greenway awards for the best illustrated book published in the United Kingdom. Join us and Ms. Gravett as we explore five of her works this month in WOW Books.
In our last book for August, we look at Wolves. How much do you know about wolves? Emily Gravett helps us (and Mr. G. Rabbit) explore the world of wolves in her Kate Greenaway award winning book. Lest you fear a horrible ending for Mr. G. Rabbit, Ms. Gravett provides an alternative ending which once again shows she has a wonderful sense of humor!
Many of our favorite stories are memorable for their simplicity. For example, what can you do with just the five words: orange, pear, apple, bear, and there?  Emily Gravett does amazing things in Orange Pear Apple Bear.
Do you have fears? Emily Gravett's Little Mouse does. He's afraid of lots of things. In his book Little Mouse's Big Book of Fears he shares with us everything from Arachnophobia (Fear of Spiders) to Sciaphobia (Fear of Shadows) and leaves us space to exercise our own fears through drawing. Come join the fun and learn a little about overcoming your fears.
Have you ever wished you could live somewhere besides your home with your family? Emily Gravett explores everyone's impulse to run away from home in Meerkat Mail. An interactive book with postcards to flip and read, Meerkat Mail takes us to Africa to explore the Kalahari Desert.
If you have ever had one of those math-challenged students who thought Fibonacci was a strange Italian pasta with heaven knows what inside, then Emily Gravett has a book for you! The Rabbit Problem turns Fibonacci into no problem at all as we watch the rabbits multiply in a delightfully visual and predictable way.
July 2011 — Making a Difference
In what seems like a cacophony of "Me! Me!" in the media today, we can easily overlook narratives woven around helping others. In July, WOW Books is focusing on stories touching higher aspirations. Enjoy this month's selections of books spotlighting people who have found how rewarding it is to act in a way to change the lives of others.
Nature doesn't always give us a second chance but, in our final selection for July, we look at at one such instance where scientists are trying to save a rare parrot once thought extinct. Having evolved into a large, ground dwelling bird, the introduction of predators by man nearly wiped it out. Now, with less than a hundred of these magnificent birds still alive, follow a team of scientists in Kakapo Rescue, by Sy Montgomery, as they work to insure their survival.
"Here are seedlings of the mubiru mubiru tree. Plant them. Plant as many as you can. Eat the berries." said Wangari Maathai in Donna Jo Napoli's book Mama Miti that highlights the founder of "The Green Belt Movement," a movement to plant trees in barren places across Africa.
What do you do when have collected and read a room full of books? You share your passion with others! But that isn't easy when you live in rural Colombia as Luis Soriano does. So, he created a library. And if people can't come to the library, the library will go to them. Jeannette Winters shares this true, heart warming story in Biblioburro.

The United Farm Workers made monumental changes in the working conditions of migrant farm laborers. The work of Cesar Chávez was instrumental in bringing it about. Yet, in Lado y Lado/ Side by Side written by Monica Brown and illustrated by Joe Cepeda, we learn of the important role of Dolores Heurta, the wife of Cesar Chávez in the Latino Civil Rights Movement. Share your comments of Lado y Lado/ Side by Side.
June 2011 — Books to Foster Conversations About Global Issues
Five elementary school teachers each selected a book for June that they feel will encourage students to look in depth at global issues. The books selected needed to be rich in cultural details, as well as provide in-depth treatment of a specific issue from multiple perspectives. Each book also reflected an issue that they cared deeply about for promoting global understanding and for honoring cultural diversity.
Enjoy the skillful weaving of the folktales that Baba Wague Diakite heard growing up in Mali coupled with the affectionate recounting of the warm and caring relationship he had with his parents and grandparents in A Gift from Childhood: Memories of an African Boyhood.
A farmer with a sense of foreboding forgoes a rice celebration. His premonition turns real when he observes the warning signs of a tidal wave. In a selfless act he warns the rest of the village. Kimiko Kajikawa bases Tsunami on an actual occurrence a century and a half ago while Ed Young departs from his usual medium to illustrate it.
In many countries school is a luxury as parents struggle to feed families of six or more. So, how does a simple thing like a goat change all that? Based on a true story, see how a small gift makes a huge difference with Page McBrier's Beatrice's Goat.
Severe natural disasters in which a single family member survives occur, it seems, too frequently. When a child is the sole survivor it is especially heart-rending. Donna Jo Napoli, basing her story on an earthquake in Iran, tackles this difficult issue in The Earth Shook with a tale that reveals the courage, humanity, and resilience children inherently possess.
Imagine the President, claiming a message from God, issued an order that families of your ethnic descent must leave the country at once. How would you react? In essence that summarizes the events in Uganda in 1972. Shenaaz Nanji shares the  racism and cruelty of it in Child of Dandelions. It could be considered a cautionary story that all of us should read and ponder, "Could it happen here?"
May 2011 –A Boy Chooses Books: Exploring Historical Fiction and Fantasy with a Fifth Grader
I invited my 5th grade son Gus to help me post this month's WOW Books entries. Since he's been studying the Revolutionary War, and has recently enjoyed reading Brian Jacques, we focused our selections on books either from that era, or from that genre. From a big stack of books, Gus discusses his choices for WOW Book this month.
The final selection of May highlighted one of a series anthropomorphic stories involving owls. In The Shattering (Guardians Of Ga'hoole, Book 5), by Kathryn Lasky, evil owls and good owls battle once again and the fate of the Great Ga'Hoole Tree hangs in the balance.

Gus recommended yet another pirate tale, this one by Brian Jacques, author of the Redwall series. In the sequel to Castaways of the Flying Dutchman, Ben and his Labrador Ned, are given special powers in The Angel's Command. Gus "leaves the rest for you to find out and . . .enjoy."
What child has not dreamed, at one time or another, of being a pirate? What is the fascination of with a coming-of-age story where the hero is often considered a "bad guy?" Perhaps Pirate Diary: The Journal Of Jake Carpenter, which was our selection for this second week in May, can shed some light.
Conor Broekhart, Eoin Colfer's hero in our first selection of May, Airman, was born in a hot air balloon in the late 1800's. Falsely imprisoned, his only hope of escape is to, once again, take to the air in a flying machine of his own design.
April 2011 — What Teens and Tweens Are Really Reading
A group of teenage girls, ages 12-15, at a Catholic secondary school in Bridgetown, Barbados have an informal lending library. As soon as a new novel is finished by its owner the book makes its way quickly through the class. The class reads all day — under the desks during lessons — on the desks between classes, all having nothing to do with school. These YA novels are explicitly non-school texts. Thought they are assigned Animal Farm, the book talk overheard is much different. This informal, secretive reading is intriguing. This month, WOW Currents looks at YA internationally best selling fiction — the novels tweens and teens are actually reading for fun.
In Thirteen Reasons Why Hannah sends thirteen tapes to classmates before she commits suicide. Clay, one of the recipients, struggles with them as he tries to make some sense of Hannah's desperate decision. Our last selection this April carries a somber message about the consequences of how we treat one another.
Switched, our third book in April, was a YA novel that, while light reading, focuses on the serious themes of family, belonging, identity, and difficult choices. Amanda Hocking has woven a fun novel about a non-human character that succeeds in gently raising questions about our own humanity.
Our second book of April was a tale we have heard before. In this case, a New York City Beauty and the Beast. Lindy (the Beauty) is sold into slavery by her father, a heroin addict, to Adrian (the Beast). Alex Flinn's retelling, though, follows the original too closely, not really breaking any new intellectual ground. The result is Beastly.
Set in America in the future, The Hunger Games, our first selection in April, chronicled a society where contestants are required to fight to the death on a futuristic version of extreme reality TV. In a society gone awry, Katniss and Peeta must somehow survive the game and yet retain their humanity when almost everyone else has already surrendered it.
March 2011 — The Tucson Festival of Books
During the month of March we will be highlighting books written and illustrated by authors who are coming to Tucson on March 12 and 13 for the third annual Tucson Festival of Books. Authors are invited to the festival to talk about their work, to lead workshops, and to sign their books for their reader fans.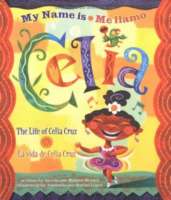 My Name Is Celia/Me Llamo Celia (Bilingual): The Life Of Celia Cruz/La Vida De Celia Cruz is the final book we highlighted from this year's Tucson Festival of Books. While Monica Brown relates the story of Celia Cruz, a refugee from Cuba, who lived in New York and Miami as the "Queen of Salsa," the festival focused on Rafael López, whose bright colored illustrations are a salsa "dance" in their own right.
Take a famous poet, one his most moving poems, and an award winning illustrator, whose medium Caldecott Medal illustrators David Wiesner and Eric Rohmann are in "awe of," and get set to enjoy the emotional and visual experience of our fourth selection in March, The Negro Speaks Of Rivers, with illustrations by E. B. Lewis.
A shipwrecked sailor living on seaweed for eighteen days? Yellow butterflies whose wings sing songs of love? Those are some of the musings of Novel Prize winning author Gabriel Garcia Marquez. Monica Brown illuminates his life in My Name Is Gabito/Mi Llamo Gabito: The Life of Gabriel Garcia Marquez/La Vida De Gabriel Garcia Marquez in the third featured book of March.
Sammy And Juliana In Hollywood, by Benjamin AlireSaenz, was our second book of March. Set in the 60's, Hollywood is a barrio in New Mexico. Sammy, nicknamed "The Librarian," is struggling to go to college and, yet, cope with the violent death of his girlfriend while being responsible for an injured father and standing up for what he believes is right.
Our first featured author was Grace Lin, whose books The Year of the Dog and The Year of the Rat follow Pacy, a young Chinese-American girl who appreciates both her Chinese and her American culture but who also has to learn how to navigate both. Lin's books are based on many of her own experiences growing up in America and on the stories told to her by her parents about growing up in China.
February 2011 — A Look at the Works of Baba Wague Diakite
During February, WOW Books turned its attention to Mali, in West Africa, and looked at some of the works of author/illustrator Baba Wague Diakite. Enjoy the compilation of folktales, a tribute to the extended family that raised him, and, most uniquely, his illustrations which are first created on ceramic tiles before being reproduced for publication.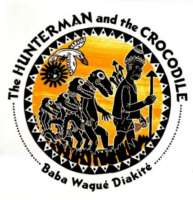 We finished the month with Diakite's The Hunterman And The Crocodile in which a hunter helps Bamba, the crocodile, to return to the river with a promise that he wouldn't be eaten. Of course, appetite trumps the agreement and the hunter must rely on other animals to help him. That, in turn, leads to yet another "agreement."
We continued in February with Diakite's 2004 Aesop Award Winner, The Magic Gourd. The rabbit, Dogo Zan, searches for food to feed his family. While searching, he rescues Chameleon from a thorn bush and is rewarded with a magic gourd that fills with whatever he wishes. A greedy king hears of it and steals it. Chameleon helps him once more and, in a twist, more is recovered than just the magic gourd.
BaMusa, from a long line of hat makers and excited to be going to a festival to sell them, skips breakfast and stops along the way to nap. Enjoy our second book of February by Baba Wague Diakite, as monkeys, fascinated by the hats, steal them in The Hatseller And The Monkeys.
WOW Books began the month with Baba Wague Diakite's A Gift from Childhood: Memories of an African Boyhood. Enjoy the skillful weaving of the folktales that he heard growing up with the affectionate recounting of the warm and caring relationship he had with his parents and grandparents.