By Holly Johnson, University of Cincinnati
I recently read that "the mashup is the New Black" (Corbett, 2012). Nice way of explaining the beauty of combining genres to create new and exciting stories that allow young people (and the rest of us) to engage in fantasy and atmospheric realism, to follow vampires through high school, and to revisit the classics with a zombie twist. Steampunk, paranormal romances, the genetic thriller, and the historical supernatural are new ways of seeing the world, transacting with literature, and engaging ourselves in a good read. Libba Bray's work are among my favorites with books like Going Bovine, A Great and Terrible Beauty, and The Diviners, which I am reading (and loving) right now. Some suggest mashups are part of the Twilight effect, but I think there have been precursors to many of the current best sellers for young adults.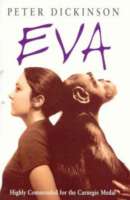 There is Origin (Khoury, 2012), Beta (Cohn, 2012), and the Jenna Fox Chronicles (Pearson, 2009; 2011; 2013), all of which could be linked to Eva (Dickinson, 1990) or even The Strange Case of Dr. Jekyll and Mr. Hyde (Stevenson, 1886; 1991; 2009). Then there is A Great and Terrible Beauty that could be linked with Virginia Hamilton's The House of Dies Drear (2006—reissue) and could lead to reading of Lord of the Rings (Tolkien, 2012—reissue), Wuthering Heights (Bronte, 1847), or Jane Eyre (Bronte, 1847). And then there is Railsea (Mieville, 2012) that could be linked to Moby Dick (Melville, 1851).
In essence, the new mashups are as exciting and thrilling as some of the old classics by Tolkien, Poe, the Brontes, and Shelley that fascinated readers and caused controversy within the general public years and years ago. While we may not be experiencing the same controversies in general, the mashup has caused a sensation in the young adult world and will keep young people reading for years to come. Will the mashup remain in vogue or find a place in the canon? Who is to say? I just know a lot of us like the mixing of genres and the amazing works coming from authors willing to stray outside the lines.
Using mashups can build our understandings of genre as well as knowledge about time periods, scientific innovations, and authorial creativity. Mashups also allow a freedom to write what intrigues us and to view our experiences of the world and its literary representations through different lenses. I would also think mashups can create spaces for young people to "wonder if" or to ask "what would happen if," which, when you get to it, is really scientific and mathematical reasoning. And ultimately, mashups, whether they are Cinder (Meyer, 2012); The Peculiars (McQuerry, 2012), Maximum Ride (Patterson, 2007), or any of a number of paranormal or scientific blends, we are fortunate to have such brilliant escapes that make us think, make us wonder, make us wanting more.
Journey through Worlds of Words during our open reading hours: Monday-Friday, 9 a.m. to 5 p.m. and Saturday, 9 a.m. to 1 p.m. To view our complete offerings of WOW Currents, please visit archival stream.
array(12) {
  ["_edit_last"]=>
  array(1) {
    [0]=>
    string(3) "264"
  }
  ["_edit_lock"]=>
  array(1) {
    [0]=>
    string(14) "1580497337:264"
  }
  ["_yoast_wpseo_primary_category"]=>
  array(1) {
    [0]=>
    string(0) ""
  }
  ["_yoast_wpseo_opengraph-image"]=>
  array(1) {
    [0]=>
    string(46) "http://wowlit.org/wp-content/media/Lincoln.jpg"
  }
  ["_yoast_wpseo_twitter-image"]=>
  array(1) {
    [0]=>
    string(46) "http://wowlit.org/wp-content/media/Lincoln.jpg"
  }
  ["_yoast_wpseo_focuskw_text_input"]=>
  array(1) {
    [0]=>
    string(22) "Mashups genre blending"
  }
  ["_yoast_wpseo_focuskw"]=>
  array(1) {
    [0]=>
    string(22) "Mashups genre blending"
  }
  ["_yoast_wpseo_metadesc"]=>
  array(1) {
    [0]=>
    string(150) "In this post, Holly Johnson discusses mashups and genre blending and some of the advantages they have in storytelling and creating meaning for readers"
  }
  ["_yoast_wpseo_linkdex"]=>
  array(1) {
    [0]=>
    string(2) "81"
  }
  ["_yoast_wpseo_content_score"]=>
  array(1) {
    [0]=>
    string(2) "30"
  }
  ["_yoast_wpseo_opengraph-image-id"]=>
  array(1) {
    [0]=>
    string(5) "19764"
  }
  ["_thumbnail_id"]=>
  array(1) {
    [0]=>
    string(5) "37464"
  }
}