by Michelle Grace-Williams and Julia López-Robertson , University of South Carolina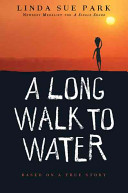 Culturally relevant teaching refers to the use of " cultural knowledge, prior experiences, frames of reference, and performance styles of ethnically diverse students to make learning encounters more relevant to and effective for them" (Gay, 2010, p.31). A culturally relevant approach to teaching includes careful book selection to avoid stereotypes that might distort the historical experiences of African Americans [we specify African American because of our blog content but recognize that all books must be carefully analyzed for misinterpretation and misinformation].
Hefflin (2002) provides five guidelines for selecting literature that are culturally appropriate for African American students and offers that they "can be applied to all multicultural children's literature" (p. 237). The guidelines are: a) selecting books written by authors known for creating culturally appropriate materials, b) analyzing character portrayal in the story, c) analyzing the manner in which the author uses language, d) checking for sensitivity and authenticity in the illustrations and e) checking for factual information. These criteria are essential and provide teachers necessary guidelines for appropriate book selection.
Set in the country of Sudan, A long walk to water (Park, 2010), entails dual narratives from the 1985 and 2008 time period which detail the struggles and resilience of Nya and Salva, two young African children, who wanted to achieve a better life. While the book is not necessarily culturally relevant for Black students, even though it is set in Africa, we are highlighting this book to build the argument that it is possible to use books in your class that do not seem on the surface to directly connect to your students' lives because as Freeman & Freeman (2004) explain, "culturally relevant books connect to students' lives not just to their cultural heritage (p. 8).
While students may not be able to directly relate to Nya's journey to get water for her family or Salva's life in a refugee camp, they might be able to connect these characters' experiences to their own struggles. Teachers could encourage students to write vivid accounts of these experiences in their journals or talk about them in class discussions if they are comfortable doing so. They could also research their family histories and use their findings to illuminate significant historical events in the country that impacted the lives of their parents or grandparents like the Civil Rights Movement in America.
This book could also be used to model descriptive writing. Consider the following excerpt: "The smudge on the horizon gained color as Nya drew nearer, changing from hazy to gray to olive green. The dirt under her feet turned to mud, then sludge, until at last she was ankle deep in water" (p.14). Narratives like these could be used to encourage and set high expectations for students' writing in the classroom. This is important because culturally relevant teaching is not only about selecting culturally relevant materials for students but also includes setting high expectations for students in the classroom (Gay, 2010; Ladson-Billings, 2009). How are you setting high expectations for your students in your classroom through your selection and use of texts in your classroom?
Another engagement that could be used to actively engage students is to use more personalized discussion questions to illicit extended responses from students who would otherwise be inclined to give short responses to questions that do not draw from their cultural knowledge. Teachers who express concern about their ethnically diverse students' lack of motivation might possibly see a change in their students' attitude and responses if they use culturally relevant literature in their classroom. How do you actively engage your students in discussions of texts? What steps would you take to ensure that the books that you are using in your classroom are culturally relevant for your students?
References
Freeman, Y. & Freeman, D. (2004). Connecting students to culturally relevant texts. Talking Points, 15(2), 7-11.
Gay, G. (2010).Culturally responsive teaching. (2nd.ed.). New York: Teachers College Press.
Harris, V. (1997). Children's literature depicting Blacks. In V. Harris (Eds.), Using multiethnic literature in the K8 classroom (pp. 21-58). Norwood, MA: Christopher-Gordon Publisher, Inc.
Hefflin, B. (2002). Learning to develop culturally relevant pedagogy: A lesson about cornrowed lives. The Urban Review, 34 (3), 231-250.
Ladson-Billings, G. (2009). The dream-keepers: Successful teachers of African American students, (2nd. Ed.). San Francisco, CA: Jossey-Bass.
Park, L. (2010). A long walk to water. Boston, MA: Houghton Mifflin Harcourt.
Please visit wowlit.org to browse or search our growing database of books, to read one of our two on-line journals, or to learn more about our mission.