By Andrea García, Ph.D. Literacy Consultant, Pädi, Queretaro, Mexico
The second stop in our journey into the world of publishing houses in Mexico takes us to the work of Ediciones Tecolote. And this week, my writing for WOW Currents could not have arrived at a better time, as the world of children's and young adult literature in Mexico is celebrating. Ediciones Tecolote was just named the recipient of the 6th Bologna Prize for the Best Children's Publishers of the Year (BOP Prize) for Central and South America. This prestigious award is presented at the 2018 Bologna Children's Book Fair, celebrated this year from March 26 to 29, 2018 in Bologna, Italy.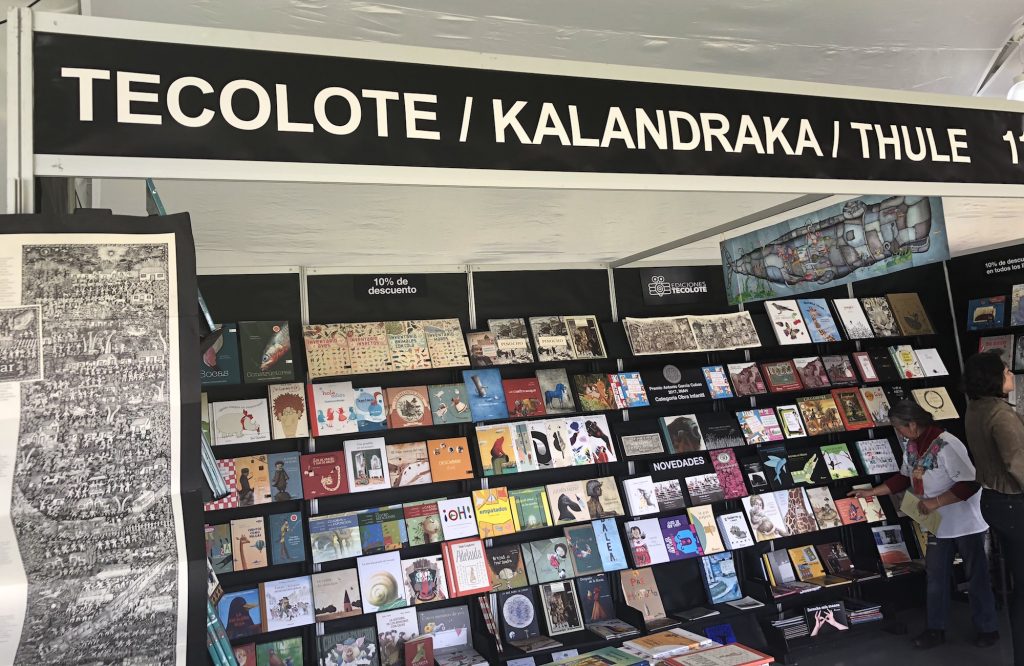 The BOP Prize is one of the most coveted awards for publishers of children's and young adult literature. It was created to recognize the "most significant publishers in each of the six areas of the world: Africa, Central and South America, North America, Asia, Europe and Oceania." Celebrating excellence, originality and innovation, the BOP Prize provides an important international platform for editorial houses to showcase their work and to recognize not only their vision for publishing outstanding books, but their professional and intellectual contributions to the field. Ediciones Tecolote is one of two Mexican editorial houses nominated for the award in 2018, and it was previously nominated in 2017. The other nominees for this year include Ediciones El Narnajo (Mexico), Editorial Amanuta (Chile), Ediciones Imaiqué (Argentina) and Tragaluz Editores (Colombia).
Ediciones Tecolote is no stranger to this type of international recognition. Funded in 1993, their books continue to challenge the boundaries of what is possible, presenting visually stunning illustrations with culturally rich content as well as innovative designs for children's books. This has earned them numerous national and international awards. In 2007, they received the BolognaRagazzi Award, within the New Horizons category, for their book, El libro negro de los colores [The Black Book of Colors], written by Menena Cottin and illustrated by Rosana Faría. This picturebook invites us to take on a different perspective of our worlds by introducing us to Tomás, whose life is deprived of colors as we know them because he is blind. You can read a full review at WOW Review, Volume 3, Issue 1. This book has been translated into 13 languages.
In 2012, Ediciones Tecolote received the BolognaRagazzi Award for the second time, also in the New Horizons category, for Migrar [Migrant: The Journey of a Mexican Worker] written by José Manuel Mateo and illustrated by Javier Martínez Pedro. Migrar has been praised for telling a migration story from the perspective of a migrant boy. Javier Matínez Pedro illustrated the book using amate paper, an ingenious handcrafted paper made in Mexico since precolonial times from the bark of a tree. It continues to be a strong artisan tradition in many parts of Mexico. You can also find a full review of this book in WOW Review, Volume VII, Issue 4.
Their books have also received recognition in Mexico. In 2016, their book Monos–Mensajeros del viento [Monkeys–Wind Messengers] written by Ana Paula Ojeda and featuring the work of Juan Palomino, won the Antonio García Cubas award in the children's book category. This award is presented by the National Institute of History and Anthropology in Mexico, INAH by its name in Spanish, to recognize books that feature themes and stories informed by history, anthropology and Mexican cultural heritage. Juan Palomino is a Mexican illustrator who was the recipient of the 8th international prize for Illustration Children's Book Fair and SM Foundation in 2016 in Bologna.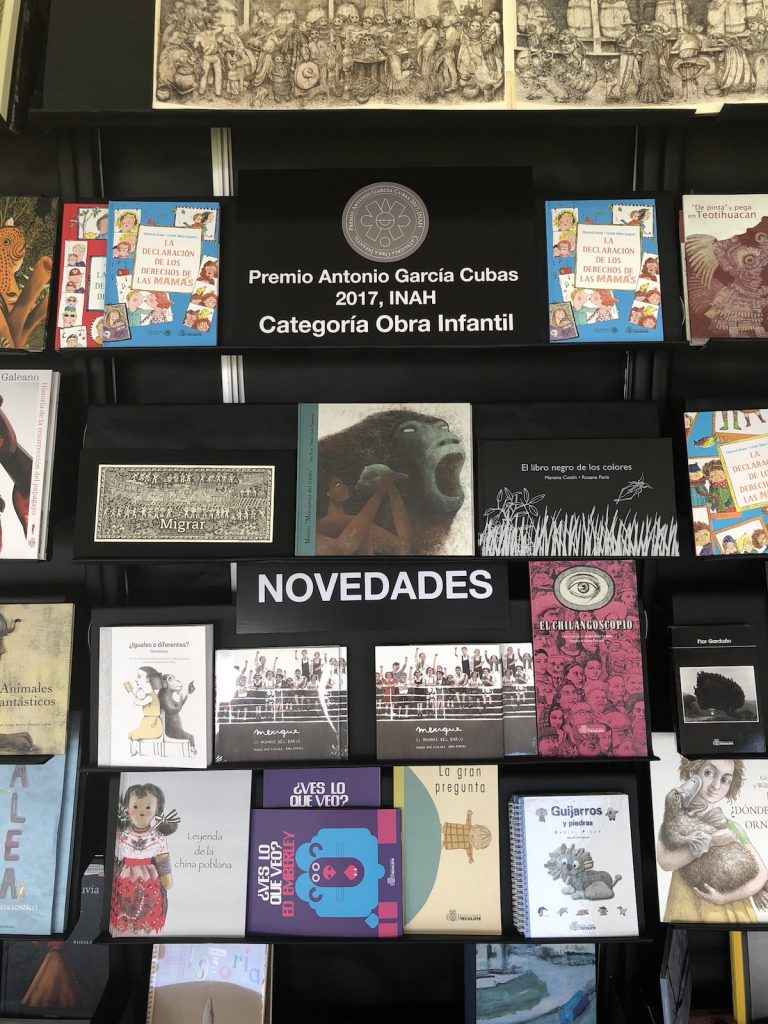 The name of this publishing company is deeply rooted in Mexican tradition, as tecolote is the Náhuatl word for owl, one of the many important indigenous languages in Mexico. They describe their logo as an owl, which symbolizes wisdom, whose wings are formed by books. For the last 25 years, and under the leadership of Cristina Urrutia, Ediciones Tecolote has presented us with books featuring Mexican traditional and contemporary stories. We look forward to many more years to come of outstanding publications for children and young adults in Mexico to share with the rest of the world
We would love to hear from you! Let us know which books from Ediciones Tecolote are part of your personal library or which ones would you like to add to your collection.
[Admin Note: Books from Ediciones Tecolote are available for browsing in the Worlds of Words collection. The books are shelved in the Mary J. Wong collection, so patrons will need to request access.]
Journey through Worlds of Words during our open reading hours: Monday-Friday 9 a.m. to 5 p.m. and Saturday 9 a.m. to 1 p.m.