By Andrea García, Ph.D. Literacy Consultant, Pädi, Queretaro, Mexico
This week, we take a closer look at the work of Nostra Ediciones, an independent Mexican publishing company founded in 2000. Nostra identifies its mission as publishing books with an emphasis on promoting high-quality literary works with innovative visual layouts that generate "curiosity and enthusiasm in all readers, regardless of their age and whether they are novice or experienced readers." Their main line of publication is geared towards children's and young adult literature, but they also have books geared for the public in general.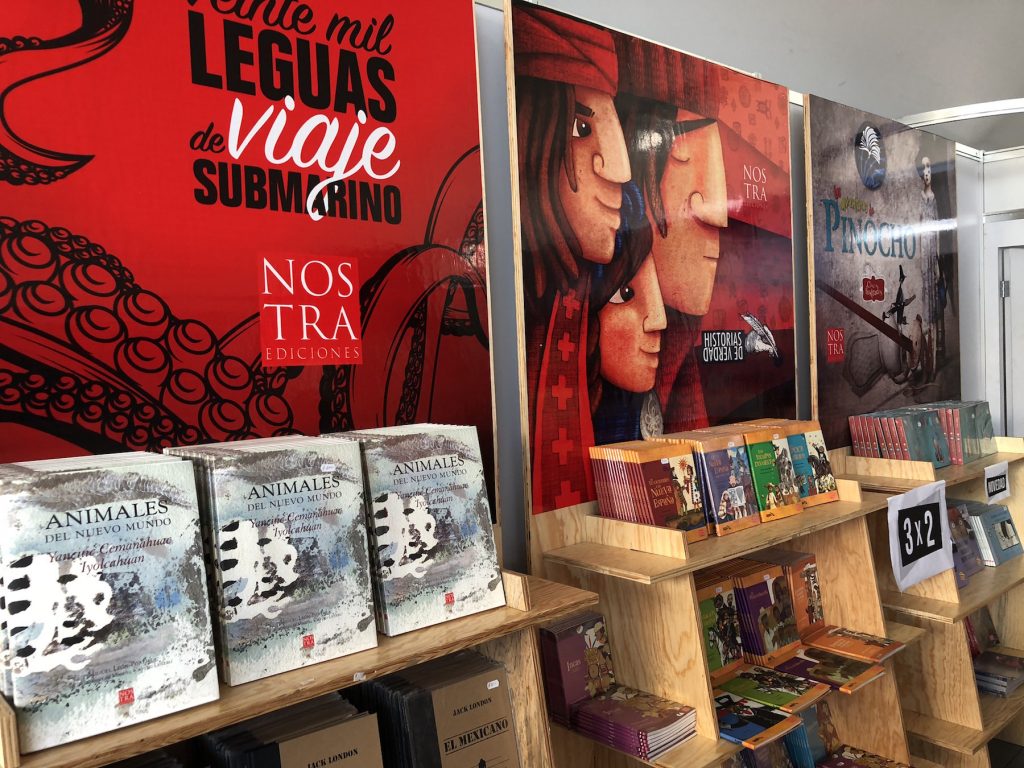 Nostra's catalogue of 200 books is as diverse in themes and perspectives as in visual and graphic designs. One of their most ambitious collections is called Clásicos Ilustrados [Illustrated Classics], where Nostra aims to publish 50 classic texts, reimagined and brought to life by the genius collaboration between highly acclaimed Mexican writer and editor Felipe Garrido and award-winning Mexican illustrator Gabriel Pacheco. Their first book in the series is, Las aventuras de Pinocho [The adventures of Pinocchio] by Carlo Collodi, illustrated by Gabriel Pacheco and translated by Felipe Garrido. According to Mauricio Volpi, general director of Nostra Ediciones, what makes this work stand apart from other versions of this story is that it is a translation of the complete original work by Collodi, not an adaptation. As such, the book is intended to create an alternative experience for readers who are familiar with the story of Pinocchio. The reading experience is accentuated by Pacheco's illustrations, which extend the story into the realm of the visual imagination.
The second addition to this collection is their recently published book, Peter Pan y Wendy [Peter Pan and Wendy], written by J.M. Barrie and illustrated by Gabriel Pacheco with Felipe Garrido as the translator. The reinterpretation of this work through Garrido's translated text and Pacheco's artwork ensures that this classic story will be available for new generations to enjoy in a whole new way.
Nostra's editorial project includes many other unique publications, like their bilingual book, El nacimiento del bejuco [The birth of bejuco], written by Mexican writer and promoter of reading Luz María Chapela and illustrated by Mexican illustrator Rodrigo Vargas. This bilingual book presents the story of the bejuco vine, a long woody vine used to create furniture in Mexico. The story is written in Spanish and in the Mayan language of Tzeltal, spoken by Mayan populations in the highlands of Chiapas. El nacimiento del bejuco was later transformed into an animated pop-up version and translated into Zoque, another indigenous language mostly found in Oaxaca and in Chiapas. This animated version of the book was recognized with an award during the Pantalla de Cristal Film Festival in Mexico in 2015.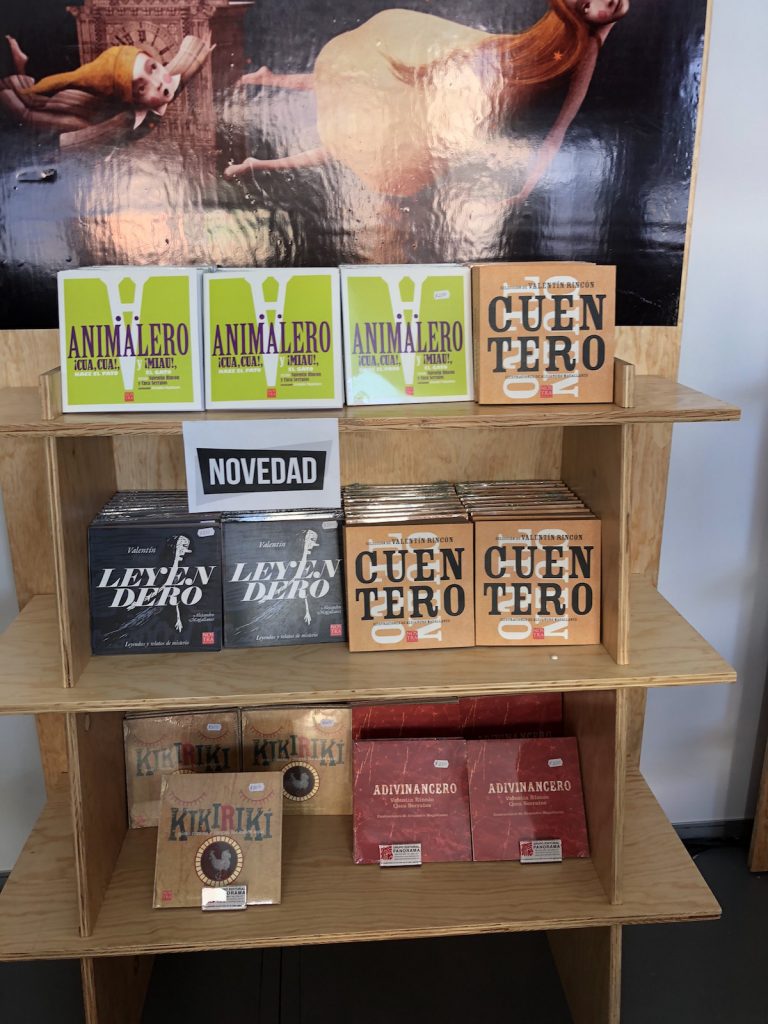 Some of their most innovative publications are part of their Recreo [Recess] series. With this series, Nostra aims to promote oral and written language by offering books where the main protagonist is language itself. Within these titles, language is the playful tool to preserve Mexican oral traditions. The books in this series, like Animalero [A book about animal sounds] or Leyendero [A book about legends], both by Valentín Rincón, cast a language spell for readers as they find themselves solving language riddles and rediscovering legends or stories that have been passed down from generation to generation.
From Cuentos Clássicos del Mundo [Classic Tales from Around the World] featuring stories from Holland, China, India and Ethiopia, among others, to poetry for children and young readers like the titles within their poetry collection, Paspartú, Nostra Ediciones found its niche within the publishing world in Mexico. Lucky for us, their catalog keeps growing and each title adds to their mission of creating excellence in the publishing of children's and young adult literature.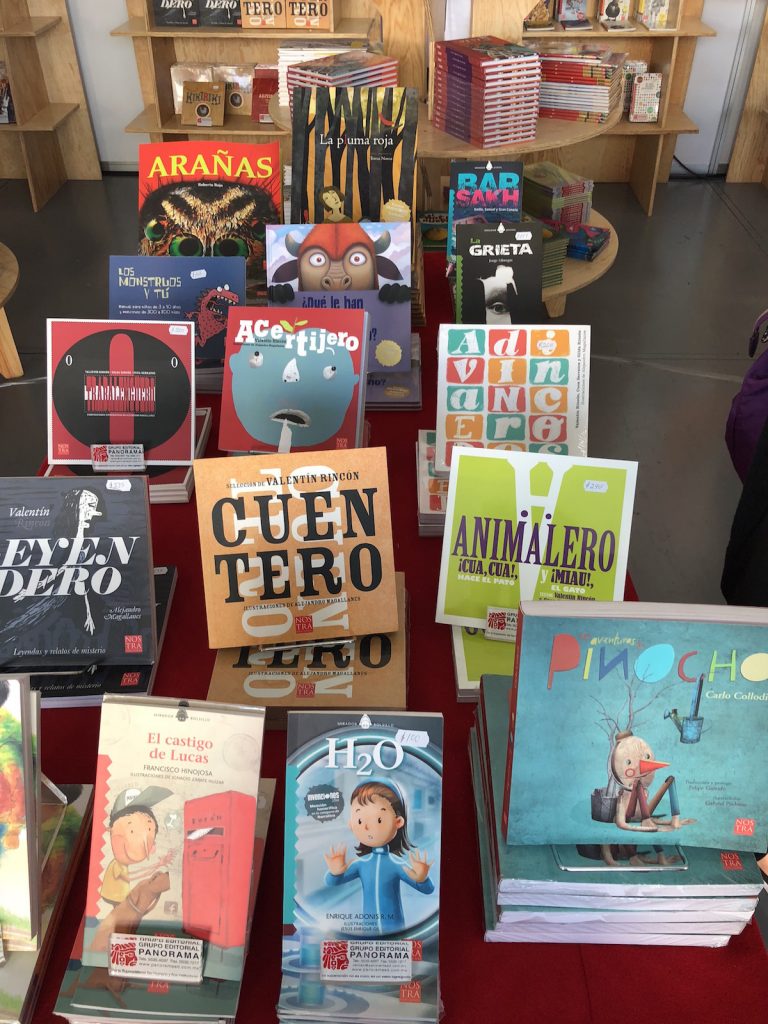 What series would you like to explore from Nostra Ediciones? Which books would you like to share with your students? Let us know your thoughts about the work of Nostra Ediciones as you familiarize yourself with their books. We welcome your comments!
[Admin Note: Books from Ediciones Tecolote are available for browsing in the Worlds of Words collection. The books are shelved in the Mary J. Wong collection, so patrons will need to request access.]
Journey through Worlds of Words during our open reading hours: Monday-Friday 9 a.m. to 5 p.m. and Saturday 9 a.m. to 1 p.m.
array(10) {
  ["_edit_lock"]=>
  array(1) {
    [0]=>
    string(14) "1580490754:264"
  }
  ["_edit_last"]=>
  array(1) {
    [0]=>
    string(3) "264"
  }
  ["_yoast_wpseo_focuskw_text_input"]=>
  array(1) {
    [0]=>
    string(16) "Nostra Ediciones"
  }
  ["_yoast_wpseo_focuskw"]=>
  array(1) {
    [0]=>
    string(16) "Nostra Ediciones"
  }
  ["_yoast_wpseo_metadesc"]=>
  array(1) {
    [0]=>
    string(320) "Nostra Ediciones is an independent Mexican publishing company founded in 2000 that publishes books with an emphasis on promoting high-quality literary works with innovative visual layouts that generate "curiosity and enthusiasm in all readers, regardless of their age and whether they are novice or experienced readers.""
  }
  ["_yoast_wpseo_linkdex"]=>
  array(1) {
    [0]=>
    string(2) "75"
  }
  ["_yoast_wpseo_content_score"]=>
  array(1) {
    [0]=>
    string(2) "30"
  }
  ["_yoast_wpseo_primary_category"]=>
  array(1) {
    [0]=>
    string(4) "3388"
  }
  ["_wp_old_slug"]=>
  array(1) {
    [0]=>
    string(113) "explorando-libros-publishing-houses-in-mexico-transforming-childrens-and-young-adults-literature-nostra-ediciones"
  }
  ["_thumbnail_id"]=>
  array(1) {
    [0]=>
    string(5) "37464"
  }
}