By María Acevedo-Aquino, Texas A&M University-San Antonio, San Antonio, TX
When I think about Mother's Day, I think about individuals with an extraordinary capacity for nurturing, protecting, guiding, knowing, caring and loving. I also think about my mom living far away; my sister who will become a mother very soon; one of my former preschool students who lost his mom when he was 4 years old; my friend Sonia, her wife, and their baby Oscar; Dani, who awaits in a foster care residency in Spain to go back home; and, a dear friend who recently lost her son. I think about the numerous complex stories that shape personal and collective views of motherhood and days like Mother's Day. Through this post, I hope to offer questions, rather than answers, and opportunities for dialogue, instead of a list of concepts to teach.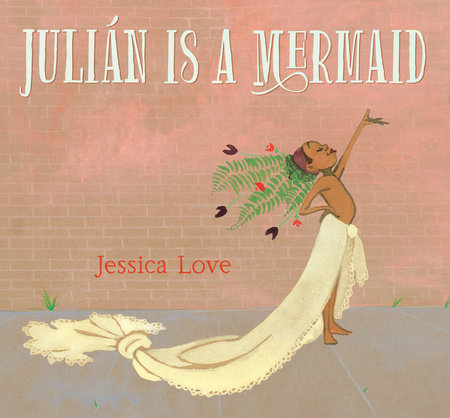 I wonder about the meanings of motherhood that I have been exposed to? About the perspectives on motherhood that shape individuals' personal and professional communities? About the beliefs on motherhood that are prevalent in early childhood settings? I wonder about how children and families fit (or not) within the views that shape their classrooms?
I wonder about Julie Bisson and Louise Derman-Sparks (2016), whose work invites readers to consider how celebrations such as Mother's Day are grounded in "one type of family" (p. 76). This narrow view on families and motherhood positions the experiences of many children as wrong, insufficient or problematic. The authors challenge readers to reflect and act toward diverse and respectful ways to celebrate motherhood. I also wonder about the work of children's author and illustrator, Maya Gonzalez, around gender fluidity, and freedom to create and being. Her work seeks and advocates for "inclusive ways of being present not only with ourselves but with other people."
I wonder about the significant caregivers in a child's life and examples of literature that can support explorations around what it means to nurture, protect, guide, know, care and love. Then, the following recent titles come to mind:
All Around Us, by Xelena Gonzales, illustrated by Adriana Garcia (2017) explores the concept of nurture and life. In this narrative, the family stories told by the grandfather bring hope, comfort, connection and continuity. The stories describe specific ways in which this Latinx family honors birth, life, death and the interconnectedness between humans and nature.
Finn's Feather, by Rachel Noble (2018) describes the efforts of a young child to secure a feather that he believes his brother sent from Heaven. Meanwhile, the reader can feel the struggles endure by the mother as she protects her young child from their painful experience and copes with her loss.
Julián is a Mermaid, by Jessica Love (2017) invites young children to join Julián, a young Dominican-American boy, through a playful journey where he dresses up and pretends to be a mermaid. The grandmother, although surprised at first, fosters Julián's explorations by taking him to places where he can see other people swimming like mermaids. The response of the grandmother might be too good to be true, like critiques have suggested. But maybe, young children need to see in books that explorations around gender identities, roles and expectations are important and will be supported.
First Laugh, Welcome Baby! By Rose Tahe and Nancy Bo Flood, illustrated by Jonathan Nelson (2018) narrates the nuances of the Navajo's First Laugh Ceremony. Attempt after attempt, every family member tries to make the newborn laugh, in an act of loving and caring.
Night Job, by Karen Hesse (2018) is a story about a young boy who joins his father during his night shift as a school janitor. They eat their dinner, sweep the stage, take breaks and ride Dad's motorcycle back home. However, the most important part of the night is to spend time together.
Dear reader: I wonder what other books make you think about caring, loving, knowledgeable, protective and nurturing caregivers? I wonder about your perspectives on Mother's Day, motherhood and significant caregivers. Furthermore, I wonder how you celebrate and honor the (physical or spiritual) presence of significant caregivers in your life, and in the lives of young children.
Now, I wonder: what will my mom think about this post? (Probably that I think too much.) 😊
Reference:
Bisson, J. & Derman-Sparks, L. (2016). Holidays and anti-bias education, Exchange. Retrieved from: http://www.antibiasleadersece.com/wp-content/uploads/2016/09/Holidays-and-ABE-Bisson-Derman-Sparks.pdf
Journey through Worlds of Words during our open reading hours: Monday-Friday, 9 a.m. to 5 p.m. and Saturday, 9 a.m. to 1 p.m. To view our complete offerings of WOW Currents, please visit archival stream.
array(12) {
  ["_edit_lock"]=>
  array(1) {
    [0]=>
    string(14) "1580489072:264"
  }
  ["_edit_last"]=>
  array(1) {
    [0]=>
    string(3) "264"
  }
  ["_yoast_wpseo_focuskw"]=>
  array(1) {
    [0]=>
    string(12) "Mother's Day"
  }
  ["_yoast_wpseo_metadesc"]=>
  array(1) {
    [0]=>
    string(147) "Maria offers questions around Mother's Day and invites you to share perspectives on an expanded definition for significant caregivers in our lives."
  }
  ["_yoast_wpseo_linkdex"]=>
  array(1) {
    [0]=>
    string(2) "79"
  }
  ["_yoast_wpseo_content_score"]=>
  array(1) {
    [0]=>
    string(2) "30"
  }
  ["_yoast_wpseo_primary_category"]=>
  array(1) {
    [0]=>
    string(4) "3388"
  }
  ["_yoast_wpseo_opengraph-image"]=>
  array(1) {
    [0]=>
    string(53) "https://wowlit.org/wp-content/media/All-Around-Us.jpg"
  }
  ["_yoast_wpseo_opengraph-image-id"]=>
  array(1) {
    [0]=>
    string(5) "31331"
  }
  ["_yoast_wpseo_twitter-image"]=>
  array(1) {
    [0]=>
    string(60) "https://wowlit.org/wp-content/media/Julian-Is-a-Mermaid.jpeg"
  }
  ["_yoast_wpseo_twitter-image-id"]=>
  array(1) {
    [0]=>
    string(5) "34572"
  }
  ["_thumbnail_id"]=>
  array(1) {
    [0]=>
    string(5) "37464"
  }
}