Holly Johnson, University of Cincinnati, Cincinnati, OH
This final week of 2019 brings us the last two books of WoW Recommends. Both are compelling stories that remind us that the world, while a big place, is still connected, and what happens in one place can impact us in another.
The first book is The Bridge Home, a middle school realistic novel placed in India by Padma Venkatraman. Venkatraman was born in India, but now makes her home in the USA and she writes about an issue that is both a global reality and a global heartbreak. Viji and Rukku run away from an abusive home situation only to find themselves way too vulnerable on the streets of Chennai. As they struggle to survive, they befriend two homeless boys and become, in all the best ways, a family. The four live under a bridge and look for ways to survive–most often through finding marketable products in the large garbage dumps that are part of their world. Eventually, however, living on the streets takes a toll on the four, with tragedy striking one of them. They know they cannot remain on the streets and live, but do they dare trust the agency willing to help them? A poignant and deeply moving book, The Bridge Home not only breaks your heart, but somehow, through the tragedies of these four children's lives, gives you hope.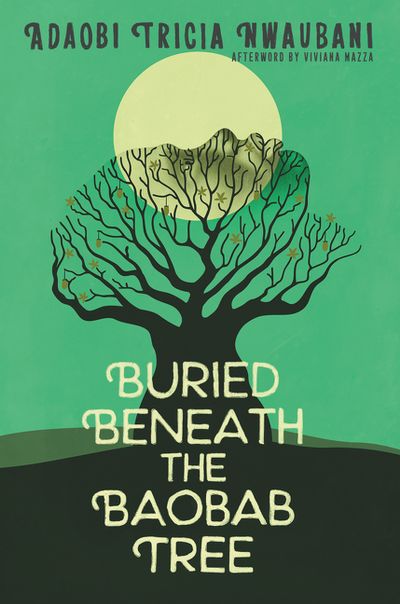 The second book for this week is Buried Beneath the Baobab Tree, a young adult novel from Nigeria by Adaobi Tricia Nwaubani (afterword by Vivianna Mazza). There are some books that are difficult to read because they show you pictures of the world you wish didn't exist. Yet, the circumstances presented do exist and we need to bear witness, which might lead us to action. Beneath the Baobab Tree is one such book. Based on interviews with some of the 276 girls abducted from their school in April 2014 by the Boko Haram, readers experience the horrendous actions that were part of that event. The story is told through the story of one girl, Ya Ta (my daughter), who dreams of a new pair of shoes, a chance at going to university, and eventually marrying. These dreams, however, are violently disrupted when she is taken captive with her school friends, enslaved, then forced to either convert to Islam or die, and then "marry" one of the members of the Boko Haram. Ya Ta does what she needs to survive, but inwardly she holds tight to her beliefs, her connection to family, and to the hope of being rescued, released, or escaping. When the camp is discovered and the military begins to bomb the area, many of the girls take their chances at escaping, including Ya Ta. It is those girls' stories that are presented in this novel. Other girls did not escape and remain missing five years later.
What a pleasure it has been to read the books recommended through 2019! So full of possibilities, and seriously, there is something for everyone. They educate, they provoke, and they inspire. Some will make you laugh while others will make you cry, and some will make you do both, which makes an excellent way to spend time with a book. More than anything else, however, they invite us to embrace those who on first glance, may not seem like us at all, but on second glance just might.
Journey through Worlds of Words during our open reading hours: Monday–Friday, 9 a.m. to 5 p.m. and Saturday, 9 a.m. to 1 p.m. To view our complete offerings of WOW Currents, please visit archival stream.
array(8) {
  ["_edit_lock"]=>
  array(1) {
    [0]=>
    string(14) "1580939922:264"
  }
  ["_edit_last"]=>
  array(1) {
    [0]=>
    string(3) "264"
  }
  ["_thumbnail_id"]=>
  array(1) {
    [0]=>
    string(5) "37464"
  }
  ["_yoast_wpseo_focuskw"]=>
  array(1) {
    [0]=>
    string(10) "recommends"
  }
  ["_yoast_wpseo_metadesc"]=>
  array(1) {
    [0]=>
    string(128) "Holly Johnsons conclused her disucsison of the books featured in 2019 in WOW Recommends with two touching, sad yet happy novels."
  }
  ["_yoast_wpseo_linkdex"]=>
  array(1) {
    [0]=>
    string(2) "73"
  }
  ["_yoast_wpseo_content_score"]=>
  array(1) {
    [0]=>
    string(2) "30"
  }
  ["_yoast_wpseo_primary_category"]=>
  array(1) {
    [0]=>
    string(4) "3388"
  }
}