A clever cat wins for his master a fortune and the hand of a princess.
Provides the story of an Eskimo boy who, after being brought from his home in Greenland to New York City by explorer Robert Peary, was forced to deal with the death of his father, and the loss of everything familiar to him.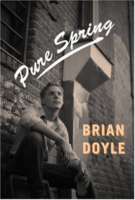 Martin O'Boy finally has a home and a job–at the Pure Spring soft drink factory–but not everything is perfect, as sometimes Grandpa Rip's mind wanders, he gets involved with a crooked coworker, and his memories of the past overwhelm him.