Includes bibliographical references and index.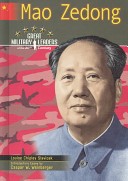 A biography of Chinese leader Mao Zedong, discussing the battles that helped shape him and reasons behind his popularity among his countrymen.
A biography of Mao Zedong, founder of a communist state in China in 1949, hailed by some as a hero, by others, a tyrant.