By Nicola Daly, The University of Waikato Te Whare Wānanga o Waikato, New Zealand
In 2016, I established the Waikato Picturebook Research Unit based in the Division of Education at the University of Waikato. Its stated aim is to research and analyze the picturebook form and exploring its pedagogical potentials. Together with my colleague Dr. Janette Kelly-Ware, we are gradually building the activities of WaiPRU, as we call it.
Our main activity in our first year, 2016, was to host a one-day picturebook seminar with the theme of diversity in picturebooks. We invited a range of 12 speakers, a mix of children's literature academics, authors and illustrators, librarians, teachers and publishers to give 20-minute presentations on a range of perspectives on diversity in children's picturebooks. Our attendees mirrored the presenter group in terms of their occupations and gave positive feedback. We held similar seminars in October/November (and sometimes December) every year since, focusing on postmodern picturebooks (2017), Non-Fiction (2018) and Traditional Mythology (2019). Since 2017, we have had a plenary speaker at the start of the day. In 2017, Julia Marshall of Gecko Press talked about postmodern picturebooks; in 2018, author Maria Gill spoke about her work writing Non Fiction, and launched her book Kate Sheppard: Leading the Way for Women (Scholastic) published in 2018 to mark the 125th anniversary of women's suffrage. In 2019, academic and illustrator Zak Waipara shared his illustration process for creating Māui Sun Catcher (Oratia, 2016).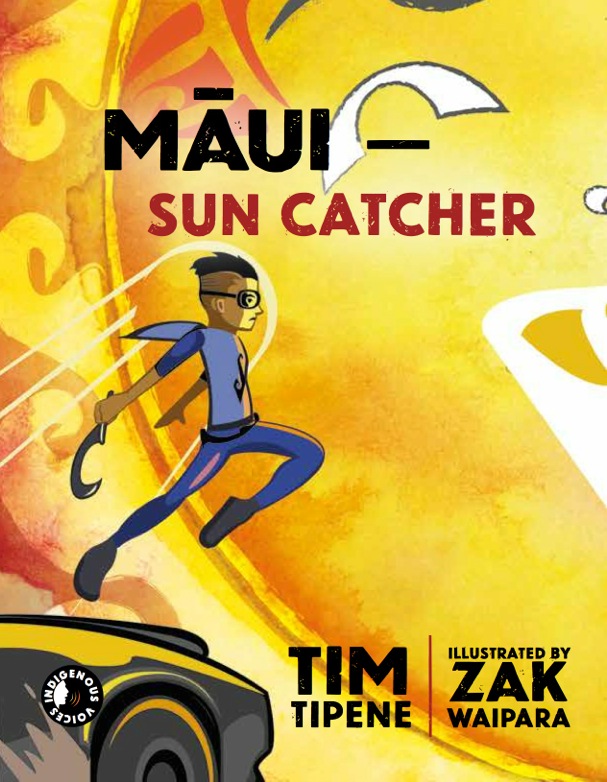 After our first year, we added in a picturebook club which we run for staff and students during semester time in the Teaching Resource Library at the University of Waikato on Wednesdays during the university's cultural hour when no meetings or classes can be scheduled to allow students to participate in cultural activities. We have different themes for the picturebook club each semester, and these have included New Zealand award winners, picturebooks dealing with difficult issues, and classics and award winners from England, Australia, Canada and the United States. The number of participants ranges from week to week, and we definitely reduce in numbers near exam and assignment time! We sit on couches and bean bags, eat our lunch and take turns reading picturebooks to each other. Many interesting discussions ensue. We often get visitors to the university attending, which adds to the richness of our discussions.
We have a website which lists our purpose, who we are, and our publications. In 2019, our focus was to publish a blog post every two months. We have had some interesting topics including a response to our last seminar, a report from Janette Kelly-Ware about the work she's seen using picturebooks for STEM education at Monash University, and another post from Dr. Sonja Arndt talking about the work she and colleague Dr. Donella Cobb have been doing in Indonesia supporting early childhood teachers creating picturebooks in vernacular languages.
In 2020, our picturebook seminar will focus on Silent (or Wordless) Picturebooks. We aim to add an annual workshop for teachers into the mix, inviting them to the Teaching Resource Library to explore picturebooks and their pedagogical potential on a particular theme. In 2020 it will be using bilingual picturebooks to bring Te Reo Māori (the indigenous language of New Zealand and one of its two official languages) into the classroom. We also hope to take the picturebook club concept out into the community.
As you can see, the Waikato Picturebook Research Unit is ever-changing and develops new layers each year. We have much to learn from Worlds of Words.
Journey through Worlds of Words during our open reading hours: Monday-Friday, 9 a.m. to 5 p.m. and Saturday, 9 a.m. to 1 p.m. To view our complete offerings of WOW Currents, please visit its archival stream.
array(12) {
  ["_edit_lock"]=>
  array(1) {
    [0]=>
    string(14) "1581543220:264"
  }
  ["_edit_last"]=>
  array(1) {
    [0]=>
    string(1) "2"
  }
  ["_yoast_wpseo_content_score"]=>
  array(1) {
    [0]=>
    string(2) "30"
  }
  ["_yoast_wpseo_primary_category"]=>
  array(1) {
    [0]=>
    string(4) "3388"
  }
  ["_thumbnail_id"]=>
  array(1) {
    [0]=>
    string(5) "37464"
  }
  ["_yoast_wpseo_opengraph-image"]=>
  array(1) {
    [0]=>
    string(64) "https://wowlit.org/wp-content/media/kate-sheppard-maria-gill.jpg"
  }
  ["_yoast_wpseo_opengraph-image-id"]=>
  array(1) {
    [0]=>
    string(5) "38421"
  }
  ["_yoast_wpseo_twitter-image"]=>
  array(1) {
    [0]=>
    string(58) "https://wowlit.org/wp-content/media/Māui-Sun-Catcher.jpeg"
  }
  ["_yoast_wpseo_twitter-image-id"]=>
  array(1) {
    [0]=>
    string(5) "38420"
  }
  ["_yoast_wpseo_focuskw"]=>
  array(1) {
    [0]=>
    string(28) "Waikato Picturebook Research"
  }
  ["_yoast_wpseo_metadesc"]=>
  array(1) {
    [0]=>
    string(155) "Nicola Daly discusses running the Waikato Picturebook Research Unit (WaiPRU) to focus on multicultural picturebooks and her plans for the future of WaiPRU."
  }
  ["_yoast_wpseo_linkdex"]=>
  array(1) {
    [0]=>
    string(2) "83"
  }
}