Open a book . . .
Open a mind . . .
Change the world!
Worlds of Words builds bridges across global cultures through children's and adolescent literature.
WOW News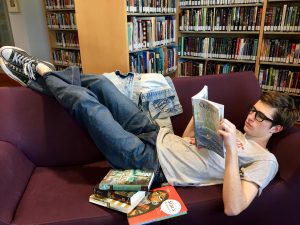 The Common Core State Standards (CCSS) and their variations influence K-12 curriculum, particularly in the teaching of literacy, across the U.S. and internationally. With funds from the Center for Educational Resources in Culture Language and Literacy (CERCLL), Worlds of Words (WOW) in the University of Arizona College of Education offers an alternative to the CCSS text exemplar list to assist educators searching for ways to globalize their classrooms and libraries. For more information on the project, read our press release.
See our complete listing of all WOW News announcements.
WOW Currents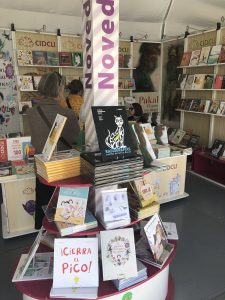 This April, WOW Currents features publishing houses in Mexico whose work is actively transforming the landscape of children's and young adult literature in Spanish. WOW Director Dr. Kathy Short, University of Arizona professor Dr. Carol Brochin, and Literacy Consultant for Pädi (Queretaro, Mexico) Andrea García visited these publishing houses when they attended the 37 Feria Internacional del Libro Infantil y Juvenil (FILIJ) in Mexico City. The FILIJ, the International Book Fair for Children and Young Adults, is the largest annual gathering of publishers specifically focused on children's and young adult literature in Spanish. This 10-day cultural celebration surrounding books and literature hosted more than 442,000 people.
See our complete listing of all WOW Currents entries.
My Take/Your Take

This month's My Take/Your Take discussions focus on the 2018 American Library Association (ALA) award winners. Mary Fahrenbruck and Tracy Smiles begin with a discussion of All Around Us, winner of the 2018 Pura Belpré Illustrator Honor Book. They continue with Crown: An Ode to the Fresh Cut by Derrick Barnes and Gordon C. James, Long Way Down by Jason Reynolds and Hello, Universe by Erin Entrada Kelly.
Take a look at our thematic index of books featured on My Take/Your Take. We also have an archive of My Take/Your Take books.
WOW Review

Volume X Issue 2 of WOW Review invites you to travel back in time to the early 20th century. The world went through great change and people immigrated across nations. The world experienced World War I, the crash of the U.S. Stock Market, and the Great Depression. The books reviewed in this issue present historical moments though remarkable stories that any reader of history and historic fiction would love.
See our complete listing of all WOW Review issues.
WOW Stories

The latest issue of WOW Stories: Connections from the Classroom, Opportunities for Inquiry into Critical and Global Issues through Literature, examines how exploring culture and identity can bring students closer to themselves and their understanding of the world around them.
See our complete listing of all WOW Stories issues.
Open Reading Hours:
Mondays through Fridays – 9 a.m. to 5 p.m. and Saturdays – 9 a.m. to 1 p.m.
∞ WOW Stories and WOW Review are accepting submissions. Our two online journals are available to you without subscription, membership, or fee requirements. We are proud to offer these journals and want to hear from you. E-mail us with questions, feedback, and submissions.