Open a book . . .
Open a mind . . .
Change the world!
Worlds of Words: Center of Global Literacies and Literatures builds bridges across global cultures through children's and adolescent literature.
The WOW Center is now accepting reservations for field trips and tours! We have opened according to guidelines from the University of Arizona, the College of Education, the TLS Department and the Director of WOW. Visit our Field Trips and Tours page to find our online application or to learn more about our offerings–including virtual visits!
WOW News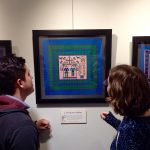 Worlds of Words' summer exhibit brings back the traditional Hmong storycloths from WOW's Mary J. Wong collection along with children's books and hands-on activities for all ages. Stitching Stories: Hmong Customs and Symbols as Told through Storycloths highlights the oral and textile storytelling traditions of the Hmong people. Examples of storytelling through textiles from Vietnam, Panama, Peru and Turkey are also on display. The free, all-ages exhibit is open to the public now through August. Read More…
See our complete listing of all WOW News announcements.
WOW Currents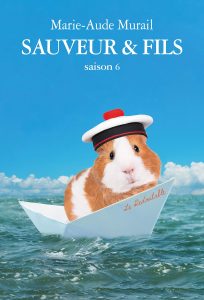 As a co-editor of Bookbird, the journal of IBBY (International Board on Books for Young People), Janelle B. Mathis is currently involved in putting together the Hans Christian Andersen Winners and Finalists issue. Readers here may be quite familiar with Bookbird and the many scholarly insights around international children's and young adult literature that it offers readers. Books to explore, creators of literature, activities centered around children's literature, exploration of themes, ideologies, theoretical perspectives and cultural insights make Bookbird a wealth of global information. Read more about Bookbird in this month's WOW Currents.
We the People: Migrant Waves in the Making of America, an institute sponsored by the National Endowment for the Humanities, challenged the perception that migration is a recent negative phenomenon. This special series features pieces written by institute participants.
See our complete listing of all WOW Currents entries.
WOW Dozen

African diaspora folklore, myths and legends have been passed down through oral traditions from generation to generation. A prominent figure in stories told across different African nations is that of the mermaid. The half human/half fish water spirit is referred to by different names depending on the specific African nation and unique cultures within. Over time, the oral stories of mermaids and sirens have been written and published throughout the world and have become the inspiration for several recent picture books and novels. This WOW Dozen by Desiree Cueto and Dorea Klecker features twelve books that center on Black mermaids and African mythology.
See a complete list of Dozens in our WOW Dozen archive.
∞ WOW Stories, WOW Review and WOW Libros are accepting submissions. Our online journals are available to you without subscription, membership or fee requirements. We are proud to offer these journals and want to hear from you. E-mail us with questions, feedback and submissions.
WOW Stories

WOW Stories: Connections from the Classroom is a regular on-line publication of Worlds of Words containing vignettes written by educators about children's experiences reading and responding to literature. If you would like to submit to WOW Stories, please see our current call and guidelines. ISSN 2577-0551
See our complete listing of all WOW Stories issues.
WOW Review

WOW Review: Reading Across Cultures is a regular on-line publication of Worlds of Words containing reviews of selected books to be published quarterly. The reviews are careful examinations of the books, primarily focused on the cultural authenticity of the text and illustrations. If you would like to submit to WOW Review, please see our current call and guidelines. ISSN 2577-0527
See our complete listing of all WOW Review issues.
WOW Libros

WOW Libros: Leyendo entre palabras is a regular on-line publication of Worlds of Words containing Spanish-language reviews of Spanish-language books. If you would like to submit to WOW Libros, please see our current call guidelines.
See our complete listing of all WOW Libros issues
Journey through Worlds of Words during our open reading hours: Monday-Friday, 9 a.m. to 5 p.m. Exceptions include holidays and UArizona closures.
We respectfully acknowledge the University of Arizona is on the land and territories of Indigenous peoples. Today, Arizona is home to 22 federally recognized tribes, with Tucson being home to the O'odham and the Yaqui. Committed to diversity and inclusion, the University strives to build sustainable relationships with sovereign Native Nations and Indigenous communities through education offerings, partnerships, and community service.