Celebrate Floyd Cooper Day!
May 6, 2022 @ 9:00 am

-

5:00 pm
The Worlds of Words Center honors the first annual Floyd Cooper Day as part of Children's Book Week! Visit the WOW Center to see an original Floyd Cooper illustration, take in WOW's extensive collection of books created by Cooper, and share your thinking about his legacy.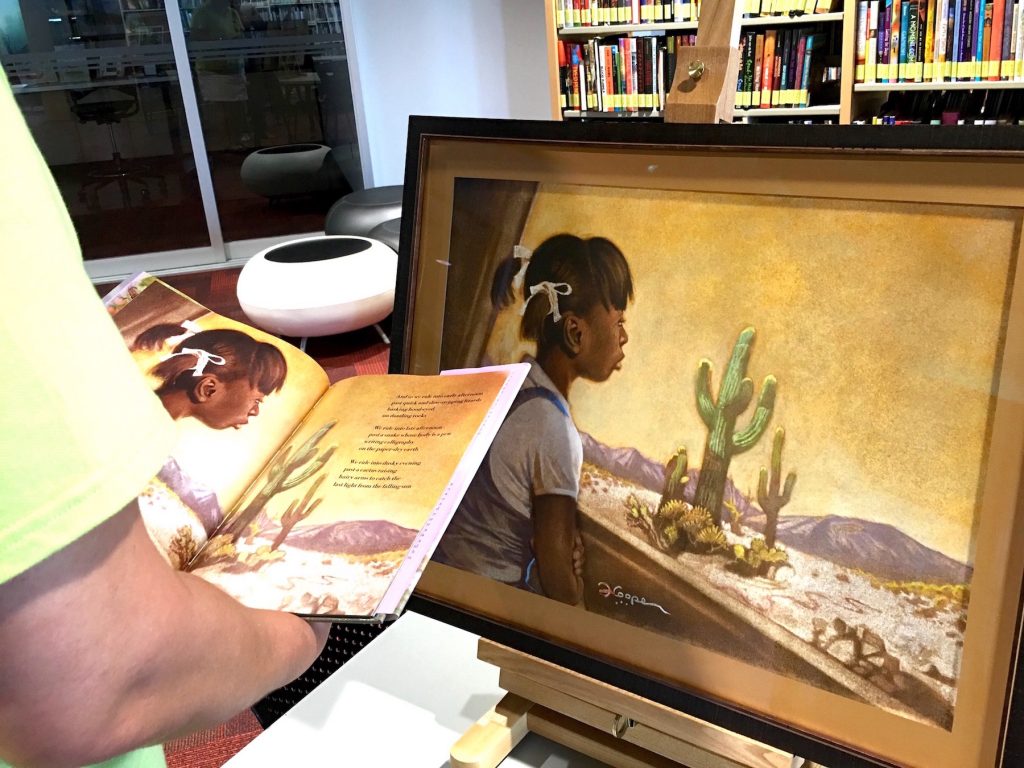 Cooper is credited with more than 100 children's books over an award-winning 30-year career. He used pastels to create historically accurate depictions of African American people and experiences. Cooper donated of one of his original works in 2016 after visiting the center. That untitled piece from the book, In the Land of Milk and Honey, was included in a playful exhibit in 2018 and has been on prominent display in the Mary J. Wong Collection since then. To remember and celebrate his gift of storytelling, Worlds of Words, along with teachers, librarians, and booksellers across the country, are sharing our space and materials in his honor.
Floyd Cooper Day is sponsored by friends of Floyd Cooper, The Brown Bookshelf, the Highlights Foundation, The African American Children's Book Project, the Children's Book Council and Every Child a Reader.