WOW Teen Reading Ambassadors Present Joanna Ruth Meyer
May 7 @ 1:00 pm

-

3:00 pm
WOW Teen Reading Ambassadors invite you to meet Joanna Ruth Meyer.
This conversation focuses on Into the Heartless Wood, a YA fantasy based in Welsh traditions. Deep in the wood lives a witch queen and her eight tree siren daughters. For centuries, they have harvested souls to feed the heartless tree. Owen Merrick lives at the edge of the forest, mapping the stars for the king in his father's observatory. For years, he has resisted venturing over the garden wall, until one day he must enter the woods to find his missing sister.
The program includes a brief presentation, a question and answer period and a book signing. Guests are welcome to stay after the author presentation as the Teen Reading Ambassadors will receive recognition for their year-long participation in the program.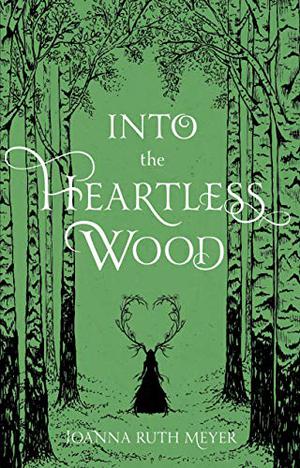 The UArizona BookStores offers books for sale during this event. The event also includes a professional development certificate, so invite your favorite teacher.
Free parking is available at the surface parking lot north of the intersection of First and Vine. Paid parking is available at the Second St. Garage next door to the College of Education. Located just off of the 2nd St. streetcar stop.
To request disability-related accommodations that would ensure your full participation in this event, please email wow@arizona.edu or call 520.621.9340.
Teen Reading Ambassador author meetings occur every other month throughout the academic year and are open to the public. This free program for area high school students encourages teens to promote reading in their own contexts. Additional information on the Teen Reading Ambassadors is available on our website under the About tab.
Event details may change. More information to follow.