By Elizabeth Trahan, Content Coordinator Intern, Worlds of Words
The art of award-winning picturebook illustrator Ronald Himler captures how the resilience of children creates hope for the future. Worlds of Words' new exhibit, "Creating Hope through Resilience: The Picturebook Art of Ronald Himler" displays original illustrations from his books that lay bare the struggles children face when they grow up near conflict zones. Himler's artistry features striking watercolors depicting children in global contexts coping with challenging experiences in their lives. The new exhibit can be viewed through at Worlds of Words in the UofA College of Education.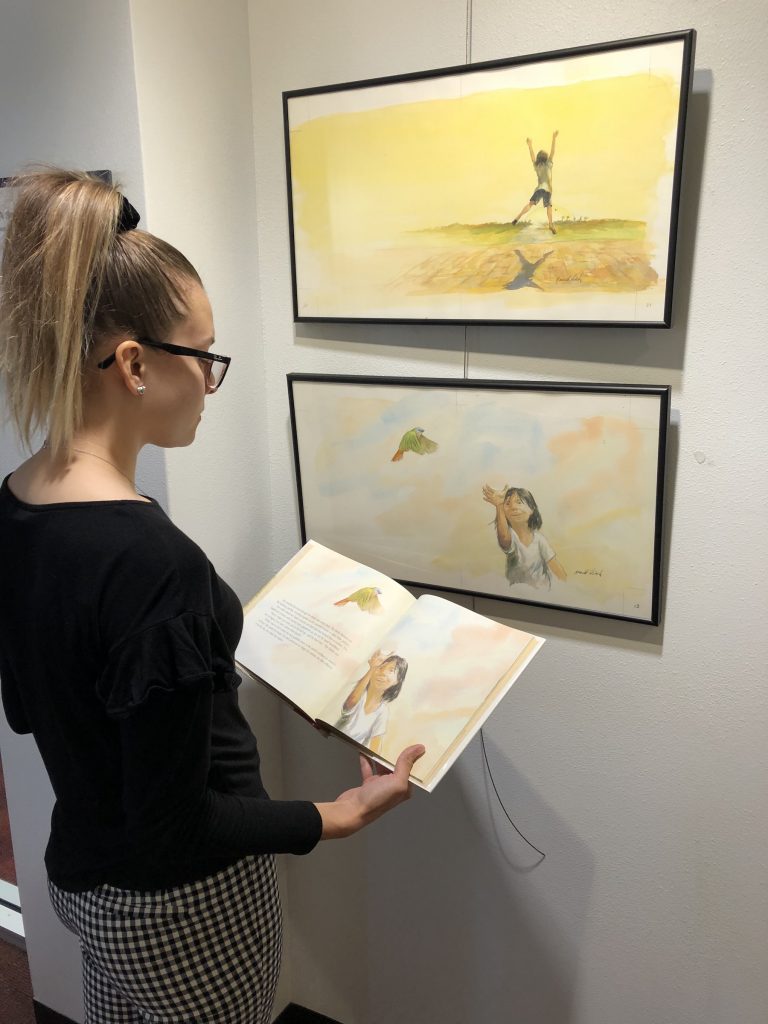 "This exhibit is an exploration into the meaning resilience has within children's lives," says Kathy Short, Professor of Teaching, Learning and Sociocultural Studies and Director of WOW. "It encapsulates the determination and tenacity shown by children around the world, even in the face of great adversity."
Himler's watercolor art has influenced a generation of fine art and picturebook creators. Born in Cleveland, Ohio, he attended the Cleveland Institute of Arts, studying painting and illustration, and the Cranbrook Academy of Art in Bloomfield Hills, Michigan. In 1972, he illustrated his first children's book, Glad Day and Other Classical Poems for Children. In 1976, he wrote his first book, The Girl with the Yellow Giraffe, for his daughter; in 1979 he authored Wake Up Jermiah for his son. He has now illustrated 120 children's books and hundreds of book covers. Many of Himler's pieces can be purchased directly through the artist. Himler is also a well-known artist who paints Western-inspired pieces sold in galleries.
This exhibit features Himler's original paintings from The Roses in My Carpets, Always with You, The Caged Birds of Phnom Penh and The Lily Cupboard. These books and many of his other books can be perused in the collection. Hands-on activities for children of all ages include an introduction to watercolor, an exercise with elastic bands to help children understand the concept of resilience and an opportunity to depict oneself in a "dummy" layout page.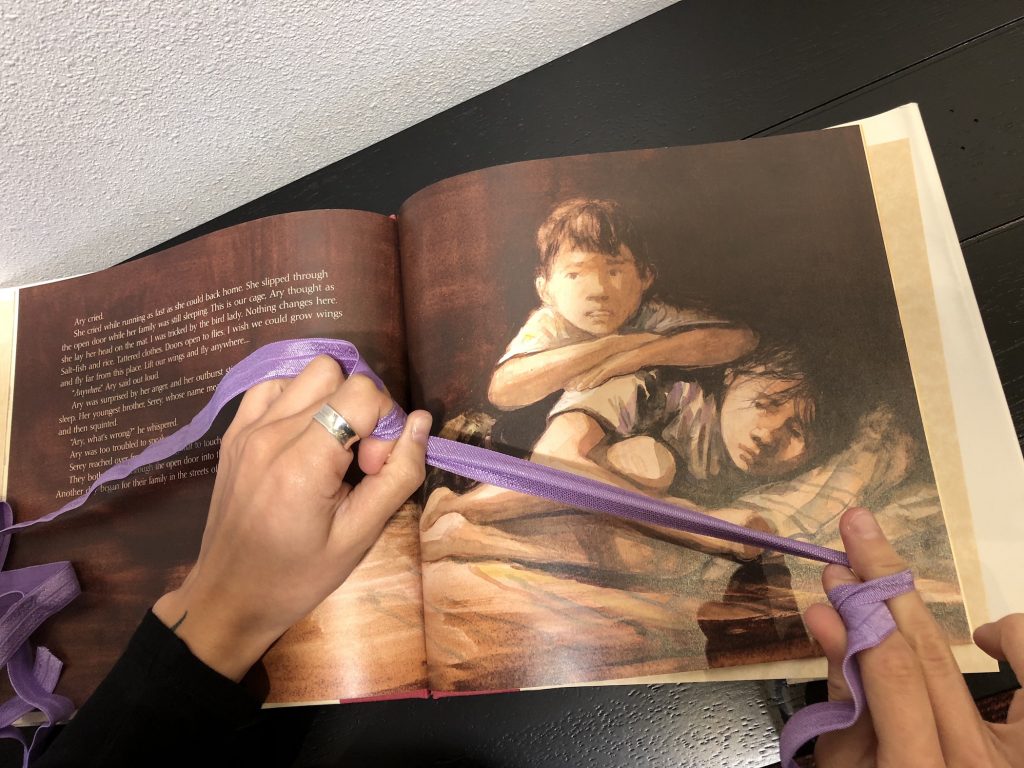 WOW hosts a reception from 1 to 3 p.m. on Sunday, October 21 in the collection, which will include a moderated conversation with Himler. "Creating Hope through Resilience: The Picturebook Art of Ronald Himler" is free to visit and open to the public from 9 a.m. to 5 p.m., Monday-Friday and 9 a.m. to 1 p.m. on Saturdays. For more information or to schedule a field trip or guided tour, contact wow@email.arizona.edu.
array(9) {
  ["_edit_lock"]=>
  array(1) {
    [0]=>
    string(14) "1550086364:268"
  }
  ["_edit_last"]=>
  array(1) {
    [0]=>
    string(3) "268"
  }
  ["_thumbnail_id"]=>
  array(1) {
    [0]=>
    string(5) "29982"
  }
  ["_yoast_wpseo_focuskw_text_input"]=>
  array(1) {
    [0]=>
    string(13) "Ronald Himler"
  }
  ["_yoast_wpseo_focuskw"]=>
  array(1) {
    [0]=>
    string(13) "Ronald Himler"
  }
  ["_yoast_wpseo_linkdex"]=>
  array(1) {
    [0]=>
    string(2) "86"
  }
  ["_yoast_wpseo_content_score"]=>
  array(1) {
    [0]=>
    string(2) "30"
  }
  ["_yoast_wpseo_primary_category"]=>
  array(1) {
    [0]=>
    string(4) "3549"
  }
  ["_yoast_wpseo_metadesc"]=>
  array(1) {
    [0]=>
    string(153) "New art exhibit at Worlds of Words captures the spirit of resilience in children through the work of award-winning illustrator and artist, Ronald Himler."
  }
}