By Aika Adamson, Worlds of Words
Worlds of Words and the Tucson Festival of Books partnered to bring excitement and fun to children with our limited series, Imagination Friday. Each Friday at 1 p.m., an author or illustrator appears virtually to discuss their books live with children in classrooms and at home. These bestselling creators do a brief presentation, lead activities and answer questions. This weekly series runs from September through December 2020, and each session is recorded and posted online to be viewed again at a later time.
Signed copies of the books featured on Imagination Fridays can be ordered from UArizona BookStores.
Watch All the Imagination Fridays
Imagination Friday with David Bowles and Charlene Bowles. Watch this author and illustrator duo discuss their middle grade graphic novel Rise of the Halfling King, which follows the adventures of a magical boy from Maya mythology and is the first of a series based on ancient Mesoamerican myths and legends.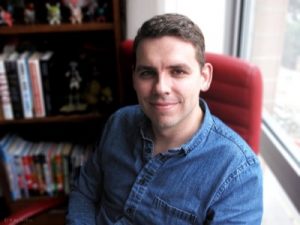 Imagination Friday with Max Brallier. Brallier discusses the latest book in his Last Kids on Earth series, The Last Kids on Earth and the Skeleton Road. In their latest adventure, Jack, June, Quint and Dirk go on a road trip to search for the villain Thrull and his skeleton army.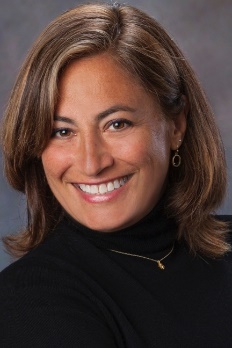 Imagination Friday with Beth Ferry and Molly Idle. Beth Ferry and Molly Idle discuss their newest picturebook, We Believe in You. This picturebook is about the joy of believing in yourself and in one another. Molly and Beth share the process of writing and illustrating their new book, invite children to create their own stories and answer questions.
Imagination Friday with Andy Griffiths. Griffiths comes to us from Australia to discuss his latest novel in his Treehouse chapter book series, The Treehouse Joke Book, a book full of gags, quips, puns and cartoons.
Imagination Friday with Gordon C. James. Illustrator Gordon C. James discusses how he illustrated his new book I Am Every Good Thing, written by Derrick Barnes. This book challenges the negative images and feelings that surround Black boys by saying they are "worthy of success, respect, safety, kindness, happiness—they are every good thing."
Imagination Friday with Rashin Kheiriyeh. Watch Kheiriyeh discuss how she created Bahar, The Lucky, a story about a young girl, Bahar, who is determined to help her family earn more money than what she makes selling rugs at the local bazaar. She decides to become a fortune teller and after some lucky "accidents" telling correct fortunes, the king summons her to the palace to be his fortune teller.
Imagination Friday with Kevin Noble Maillard and Juana Martinez-Neal. Kevin Noble Maillard and Juana Martinez-Neal discuss the making of their award winning picturebook Fry Bread: A Native American Family Story, and invite children to create their own family stories and answer questions.
Imagination Friday with Adam Rex. Watch Adam Rex discuss his new picturebook, On Account of the Gum, about a young girl who gets gum stuck in her hair and desperately tries to get it out.
Imagination Friday with Michael Rex. Watch Michael Rex discuss his picturebook We're Going on a Goon Hunt, which follows the journey of a group of kids looking for the Goon.
Imagination Friday with Sherri Duskey Rinker. Watch Rinker discuss the newest book in her Construction Site series, Construction Site Mission: Demolition!
Imagination Friday with Jon Scieszka and Steven Weinberg. Watch the Scieszka and Weinberg discuss the first book of their new series AstroNuts, which follows the AstroNuts on a new mission to find a planet fit for human life after we have finally made the Earth unlivable.
Imagination Friday with Christina Soontornvat. Watch Soontornvat discuss her nonfiction book, All Thirteen: The Incredible Cave Rescue of the Thai Boys' Soccer Team, which combines material from community interviews with in-depth science content and details about the region's culture and religion to tell the story of the boys trapped underground and the efforts of their rescuers.
Imagination Friday is co-sponsored by the Tucson Festival of Books and Worlds of Words, University of Arizona College of Education and occurs Fridays from 1 to 1:40 p.m. through December 2020 with a different author or illustrator each week. Add some excitement to Fridays with world-renowned children's authors and illustrator to promote new books and encourage children as readers, writers and illustrators.
array(10) {
  ["_edit_lock"]=>
  array(1) {
    [0]=>
    string(12) "1610121920:1"
  }
  ["_edit_last"]=>
  array(1) {
    [0]=>
    string(1) "1"
  }
  ["_thumbnail_id"]=>
  array(1) {
    [0]=>
    string(5) "29982"
  }
  ["_yoast_wpseo_content_score"]=>
  array(1) {
    [0]=>
    string(2) "30"
  }
  ["_yoast_wpseo_primary_category"]=>
  array(1) {
    [0]=>
    string(4) "3549"
  }
  ["_yoast_wpseo_focuskw"]=>
  array(1) {
    [0]=>
    string(19) "Imagination Fridays"
  }
  ["_yoast_wpseo_metadesc"]=>
  array(1) {
    [0]=>
    string(125) "Learn about Imagination Fridays, presented by Worlds of Words and the Tucson Festival of Books, every Friday at 1pm - 1:40pm."
  }
  ["_yoast_wpseo_linkdex"]=>
  array(1) {
    [0]=>
    string(2) "85"
  }
  ["test"]=>
  array(1) {
    [0]=>
    string(3) "ggg"
  }
  ["_test"]=>
  array(1) {
    [0]=>
    string(19) "field_5ff62e8f6f57a"
  }
}