By Deanna Day, Washington State University, WA, and Barbara A. Ward, University of New Orleans, LA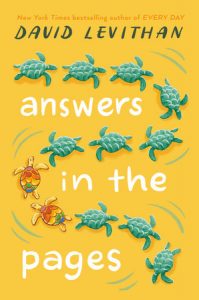 In this final blog post—our fourth on this topic—we discuss the current situation in states that seem to be leading the charge in challenging or banning children's books. We also consider community members and libraries who are standing up and speaking out for the freedom to read.
States with Many Book Challenges
It's not hard to see that there are great divisions in the world of book challenges and banning, and there are some unexpected consequences to the recent publicity surrounding increased book challenges. For instance, one town, Kalispell, Montana, won't be celebrating Banned Book Week this year since the ImagineIF library trustees have determined that the event is too divisive. The Library Board members are concerned about the influence of the American Library Association on the annual event, thus choosing to forgo any involvement in the occasion. Banned Book Week, which celebrates the freedom to read, has been in existence since 1982.
The issue of banning has even made its way across the Canadian border with one school taking the strange and possibly misguided step of removing almost half of the books on its library shelves in order to make the library more inclusive for students. Erindale Secondary School in Mississauga, Ontario, was adhering to a new "equity-based book weeding" policy implemented by the Peel District School Board, which mandated the removal of materials published in 2008 or older. This included the popular Harry Potter series and Hunger Games series. Parents and students at the high school became concerned about the wholesale removal, maintaining that older materials had historical value. The Board claimed that this move was intended to weed out books that were in bad shape and needed to be replaced, but the sight of so many empty library shelves was shocking to student patrons.
Back in the United States, during the fall of 2022 several states passed legislation to censor ideas and materials in public schools. State legislatures have begun restricting teaching topics such as race, gender, American history, LGBTQ+ identities and more. The states with the highest amount of legislation focused on banning books include Texas, Florida, Missouri, Utah and South Carolina. This legislation is intended to dictate to school districts the types of books that can be part of their curriculum and/or what kind of policies they must follow to add new books and review their collections. In addition, there have been efforts to label books in Texas as "explicit" or "harmful."
Communities Focused on the Freedom to Read
In contrast, the state of Illinois offers some hope in defense of intellectual freedom, by becoming the first state to actually ban book bans. On June 12, Governor J. B. Pritzker signed HB 2789 intended to end book bans in the state and to punish publicly-funded institutions that attempt to censor. This law goes into effect January 1, 2024. Pritzker declared, "In Illinois, we don't hide from the truth. We embrace it and lead with it. Banning books is a devastating attempt to erase our history and the authentic history of many." In fact, Tony Sanders, a resident of Illinois, wrote a letter to Florida and Texas teachers letting them know that they are welcome in his state. Since this legislation, other states such as New Jersey and Massachusetts are introducing similar bills.
Young adult author Leah Johnson, who writes books with Black characters and LGBTQ+ themes, has opened an online bookstore on Bookshop.org to sell books that are being challenged or banned. When a book banning bill was signed by Indiana's Governor she decided to sell books to help stories get into more readers' hands. As a writer she felt that she lacked control over books, but as a bookseller she can sell what she wants. Therefore, she is also opening a brick-and-mortar store, Loudmouth Books in Indianapolis, just in time for Banned Book Week, which takes place October 1-7, 2023.
Because of the many book challenges, banned book clubs are flourishing. For example, The Authors Guild has a free virtual book club on the reading app Fable. Each month they highlight a fiction or nonfiction piece of work that has been pulled from classrooms or school libraries. The discussions are usually moderated by the author of the books. September's read is Out of Darkness by Ashley Hope Pérez (2015) and the discussion is going on right now. The goal is to give both students and adults the chance to read and learn about the books that are being challenged and banned. Even the television talk show "The View" has launched a banned book club. The co-host Joy Behar began the weekly segment in March and continues to highlight a children's or young adult book that has been challenged each week.
Responding to the urgency of recent assaults on the right to read, several professional organizations are taking action. ALA's Intellectual Freedom Committee plans to review the Freedom to Read Statement, considered an important part of the Library Bill of Rights, and has scheduled five listening sessions during the next couple of months as part of the review process.
In addition, two public libraries, New York City Public Library and Seattle Public Library, are offering teens and young adults access to books that have been challenged or banned online. The Seattle Public Library is calling their program "Books Unbanned" because they believe in everyone's right to read and to form their own opinions. Students can apply for a library card and then read anything they wish. In addition, Digital Public Library of America (DPLA) is fighting back against every banned book by helping put them back on shelves. Their app, The Palace Project, allows anyone to access banned books for free.
In May, Pen America, Random House, children's and young adult authors and a group of parents filed a federal lawsuit against a school district in Pensacola, Florida. The suit alleges that the administrators and school board members in Escambia County School district are violating the First Amendment and the 14th Amendment for removing or restricting books of non-white and/or LGBTQ+ authors and books related to race or LGBTQ+. One of the district's parents seeks to ensure that children have access to the books they wish to read and are exposed to different viewpoints and experiences.
In our first WOW Currents we mistakenly reported that the Right to Read Act of 2022 made it through Congress. Representative Raúl Grijalva (D-AZ) and Senator Jack Reed (D-RI) have reinstated the Right to Read Act of 2023. The House bill H.R.2889 currently has only 33 co-sponsors. The Senate bill S.1307 has only 2 co-sponsors. If you are concerned about students' First Amendment rights, please email and call your representatives in Congress to urge them to sign both of these bills.
On September 12 Emily Knox, Board Chair of the National Coalition Against Censorship, testified before a Congressional Committee concerning the increase in book challenges. She told the Senators that "Book Banning has created a perilous challenge to our Constitutional Rights, which promises our freedom to choose materials for ourselves and our families." It is important to "consider the harm that the act of banning materials is having on youth, educators, librarians, families, and diverse communities across our nation as they fight for access to materials that mirror their cultures and experiences. I hope that our nation's leaders will understand that each book removal equals a profound loss of educational resources needed to understand the complex world surrounding us," she concluded. This news article discusses more about this hearing.
The National Coalition Against Censorship, NCAC, is actively addressing political groups across the country that seek to remove books from library collections and curricula. To this end, the organization has established the Kids' Right to Read Network (KRRN), focused on protecting children's right to access literature. If you are interested in being a voice in your community about Kids' Right to Read, join KRRN and/or create a group in your area to organize against book bans.
Prior to these committee hearings, in July President Barack Obama wrote a letter to librarians, thanking them for everything that they do to support and protect our freedom to read, closing with calls to action to defend the right to the free exchange of ideas that has been the heart of American democracy.
It has become increasingly clear that while attacks on reading material and curriculum for young people aren't going away, neither are those who advocate for intellectual freedom and the right to read. Clearly, some librarians, teachers and community members are beginning to fight back.
We close with four recent children's books that discuss book banning or censorship.
Answers in the Pages by David Levithan (2023). Three interlocking narrative strands tell the story of a book being challenged by a fifth-grade boy's mother due to the ambiguity of its last lines, words that are open to interpretation, as well as the evolution of a budding relationship between two boys, and passages from the book in question. In some respects this book is a homage to the groundbreaking LGBTQ+ children's and YA authors who've paved the way for others, describing the difficulty but importance in taking a stand for intellectual freedom, even when that stand is opposite of a family member's.
Finally Seen by Kelly Yang (2023). After being separated from them for five years, Lina Gao is reunited with her parents and little sister in Los Angeles, but she experiences many challenges in moving from Beijing to the United States—learning to reconnect with her family, mispronouncing English words at school and classmates who are downright mean. Lina swallows her pride and keeps as quiet as possible about her fears and challenges at home and at school. When a classmates' parent tries to stop her teacher from reading aloud a diverse book, Lina realizes she must break her silence and courageously speak up in defense of the book since it has helped her adjust to her new life as an immigrant. Not only is Lina finally seen, but she is also finally heard.
The Great Banned Books Bake Sale by Aya Khalil and illustrated by Anait Semirdzhyan (2023).In a follow-up to this creative team's popular picture book, The Arabic Quilt (2020), Kanzi, who immigrated from Egypt, has begun to feel as though she fits just fine in her school in the United States. Then she discovers that several books about immigrant youngsters and children of color are no longer on the library shelves and have been banned by the school district. Even though she is crushed by this information, her classmates rally around her and hold a bake sale to purchase diverse books to donate to local libraries. Kanzi even reads a poem she has written, proclaiming that "You have banned important books, but you can't ban my words." In simple but evocative words she declares that "Books are for everyone."
Miles Morales Suspended: Spider-Man by Jason Reynolds (2023). In this sequel, Miles Morales—a half-Black, half-Puerto Rican Spiderman—is in school suspension for disagreeing with his history teacher. A once-boring day turns into a battle for Miles because he fights with a termite that is trying to destroy all of the books about people of color and their history. This title contains a mixture of verse, narrative and illustrations making it an adventurous read.
We hope you continue to seek avenues for supporting all readers, teachers, librarians and families in finding books that invite them to examine our rich, diverse lives and histories.
WOW Currents is a space to talk about forward-thinking trends in global children's and adolescent literature and how we use that literature with students. "Currents" is a play on words for trends and timeliness and the way we talk about social media. We encourage you to participate by leaving comments and sharing this post with your peers. To view our complete offerings of WOW Currents, please visit its archival stream.
array(13) {
  ["_edit_lock"]=>
  array(1) {
    [0]=>
    string(14) "1700170986:264"
  }
  ["_edit_last"]=>
  array(1) {
    [0]=>
    string(3) "264"
  }
  ["_thumbnail_id"]=>
  array(1) {
    [0]=>
    string(5) "37464"
  }
  ["_yoast_wpseo_content_score"]=>
  array(1) {
    [0]=>
    string(2) "30"
  }
  ["_yoast_wpseo_primary_category"]=>
  array(1) {
    [0]=>
    string(4) "3388"
  }
  ["_yoast_wpseo_opengraph-image"]=>
  array(1) {
    [0]=>
    string(60) "https://wowlit.org/wp-content/media/Answers-in-the-Pages.jpg"
  }
  ["_yoast_wpseo_opengraph-image-id"]=>
  array(1) {
    [0]=>
    string(5) "44460"
  }
  ["_yoast_wpseo_twitter-image"]=>
  array(1) {
    [0]=>
    string(60) "https://wowlit.org/wp-content/media/Answers-in-the-Pages.jpg"
  }
  ["_yoast_wpseo_twitter-image-id"]=>
  array(1) {
    [0]=>
    string(5) "44460"
  }
  ["_yoast_wpseo_focuskw"]=>
  array(1) {
    [0]=>
    string(12) "banned books"
  }
  ["_yoast_wpseo_metadesc"]=>
  array(1) {
    [0]=>
    string(146) "Closing off September, Deanna and Barbara look into current actions being taken to push back against book bannings taking place across the nation."
  }
  ["_yoast_wpseo_linkdex"]=>
  array(1) {
    [0]=>
    string(2) "68"
  }
  ["enclosure"]=>
  array(1) {
    [0]=>
    string(204) "https://archive.tveyes.com/18120/3508139-188214/e769f044-bc5e-4214-ac61-087c7d73eb46/CSPAN3_09-12-2023_10.50.18.mp4?utm_source=National+Coalition+Against+Censorship+-+General+Newsletter&amp
897
video/mp4
"
  }
}