By Janelle B. Mathis, University of North Texas, Denton, TX
As a co-editor of Bookbird, A Journal of International Children's Literature, the journal of IBBY (International Board on Books for Young People), I am currently involved in putting together the Hans Christian Andersen Winners and Finalists issue. Readers here may be quite familiar with Bookbird and the many scholarly insights around international children's and young adult literature that it offers readers. Books to explore, creators of literature, activities centered around children's literature, exploration of themes, ideologies, theoretical perspectives and cultural insights make Bookbird a wealth of global information.
Readers may well be familiar also with the Hans Christian Andersen award given every other year to an author and illustrator whose complete works have made an important and lasting contribution to literature for young people. This year's winners were announced in March: Suzy Lee from Korea and Marie-Aude Murail from France. The Bookbird issue that will be published this summer (60.3) shares information about the 2022 award finalists and winners while the previous issue published in late fall (59.4) provides a glimpse into nominees submitted from each country. Both issues provide significant insights to authors and illustrators who hold both universal and unique perspectives, approaches and ideologies.
As I reflect on what has been the most important learning as a result of exploring the Hans Christian Andersen nominees and winners, I begin with the discovery of new authors and their books as well as new insights into familiar authors. While the 2020 winner of this award was an author whose work we know well, Jacqueline Woodson, this year's winner, Marie-Aude Murail, was new to me. However, her books are translated into 23 languages and include themes of politics, history, love, adventure and fantasy, as well as immigration (Vive la Republique [Long Live the Republic!], 2010) and homophobia (Oh, Boy, 2015). Sauveur et Fils, saison 6 [Savior and Son, season 6], (2020) lets readers eavesdrop on the stories told to a psychotherapist by all ages of neighborhood people seeking a better life.
This year's winner for illustration, Suzy Lee, is familiar for books such as Lines (2017), Zoo (2004) and Wave (2008). Her picturebooks question the boundaries of what is real and what is imaginary, and she is credited with broadening the horizons of text-less books. Looking through the nominees for this year, other names are recognized who have a long history within children's literature, such as Sweden's Annika Thor (A Faraway Island, 1996) or individuals who seem more contemporary, such as Australia's Margaret Wild or Canada's Sydney Smith. Smith has recently won awards for titles I Talk Like a River (2020) and Town is by the Sea (2017).
However, I am also newly intrigued by the poetry of Argentina's finalist for the author award, Maria Cristina Ramos, whose poetry is especially created for young readers and who is committed to transformation of society. Argentina's finalist for the illustrator award, Gusti, infuses his life experiences in his illustrations and maintains a personal commitment to humane and social causes. These personal undertakings, found in many of the short articles about the nominees, align with their purposes for creating literature and speak to globally shared concerns about society.
Yet another "take away" as a reader are the quotes from each nominee that preface the articles. So many have helped me think about my own life and work while providing insight to the lives of these creators of books. The first quote below speaks to the power of art as a communicative mode while the second well articulates our hopes for literature.
My Tongue always comes up against a brick wall whenever I try to communicate my inner thoughts. Creating a picture is a means by which I am able to collect my dreams, beliefs, thoughts, and feelings and whatever I have inside and present it to another. Pejman Rahimiaden, Illustrator, Iran.
No, a book cannot change the world. But it can open Aeolus's bag of wind; it can unleash new winds and give birth to new questions. A book can lure young readers to the forest of life, where they can search for answers that will lead to a more just society. Maria Papayanni, Author, Greece.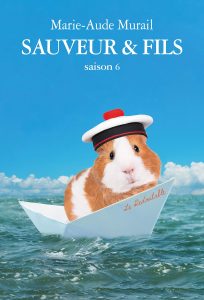 While Bookbird is an excellent resource to uncover points of interest about new individuals who have been recognized and honored as representing children's literature in their respective countries, each may be further explored online through scholarly articles about their work, interviews, videos, awards and even dossiers that provide extensive insights. You may well discover new sources of inspiration as a reader, scholar and educator.
If you have read any of the books by the 2022 Hans Christian Andersen nominees, please share your response. The list may be found on the IBBY website. If you have access to Bookbird, Issue 59.4, either through your own subscription or a library subscription, please feel free to comment on particular nominees or books that have influenced your thinking.
WOW Currents is a space to talk about forward-thinking trends in global children's and adolescent literature and how we use that literature with students. "Currents" is a play on words for trends and timeliness and the way we talk about social media. We encourage you to participate by leaving comments and sharing this post with your peers. To view our complete offerings of WOW Currents, please visit its archival stream.
array(7) {
  ["_edit_lock"]=>
  array(1) {
    [0]=>
    string(12) "1653669542:2"
  }
  ["_edit_last"]=>
  array(1) {
    [0]=>
    string(1) "2"
  }
  ["_yoast_wpseo_focuskw"]=>
  array(1) {
    [0]=>
    string(8) "Bookbird"
  }
  ["_yoast_wpseo_metadesc"]=>
  array(1) {
    [0]=>
    string(128) "Bookbird co-editor, Janelle Mathis, discusses IBBY's 2020 Hans Christian Anderson award winners, Suzy Lee and Marie-Aude Murail."
  }
  ["_yoast_wpseo_linkdex"]=>
  array(1) {
    [0]=>
    string(2) "80"
  }
  ["_yoast_wpseo_content_score"]=>
  array(1) {
    [0]=>
    string(2) "30"
  }
  ["_yoast_wpseo_primary_category"]=>
  array(1) {
    [0]=>
    string(4) "3388"
  }
}