Volume 2, Issue 3
WOW Review is an electronic journal of critical reviews on children's and adolescent literature that highlight intercultural understanding and global perspectives.
Table of Contents
Introduction and Editor's Note, Janelle B. Mathis
A Banquet for Hungry Ghosts, Written by Ying Chang Compestine. Illustrated by Coleman Polhemus.
Bog Child, Written by Siobhan Dowd.
The Day of the Pelican, Written by Katherine Paterson.
From Somalia with Love, Written by Na'ima Bint Robert.
Home of the Brave, Written by Allen Say.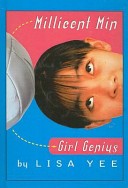 Millicent Min, Girl Genius, Written by Lisa Yee.
My Name is Sangoel, Written by Karen Lynn Williams and Khadra Mohammed. Illustrated by Catherine Stock.
Real Time, Written by Pnina Moed Kass.
Sold, Written by Patricia McCormick.
Surrender Tree: Poems of Cuba's Struggle for Freedom, Written by Margarita Engle.
Year of the Dog, Written by Grace Lin.
Contributors:
Seemi Aziz, Oklahoma State University Stillwater, OK
Michele Ebersole, University of Hawaii at Hilo, Hilo, HI
Jeanne Gilliam Fain, Middle Tennessee State University, Murfreesboro, TN
Roxanna Jaiswal, Middle Tennessee State University, Murfreesboro, TN
Holly Johnson, University of Cincinnati, Cincinnati, OH
Avis Masuda, University of Hawaii at Hilo, Hilo, HI
Judi Moreillon, School of Library and Information Studies, Texas Woman's University, Denton, TX
Ann Parker, University of Arizona, Tucson, AZ
Kathy G. Short, University of Arizona, Tucson, AZ
Yoo Kyung Sung, The University of New Mexico, Albuquerque, NM
Melissa Wilson, University of Texas at San Antonio, San Antonio, TX
Editor:
Janelle B. Mathis, University of North Texas, Denton, TX
Production Editor:
Richard Clift