Open a book . . .
Open a mind . . .
Open the world!
Worlds of Words builds bridges across global cultures through children's and adolescent literature.
WOW Exhibits: Hello, Dear Enemy!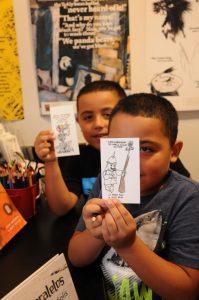 Hello, Dear Enemy!, a traveling exhibit created by the International Youth Library in Munich, Germany, makes its first stop at Worlds of Words in the University of Arizona College of Education. We have added hands-on activities for children and those who are young at heart, including a chance to leave a message in Ferdinand's Happiness Pasture. WOW invites the community to come tour the exhibit, which is free and open to the public. Hello, Dear Enemy! is presented with help from Center for Educational Resources in Culture, Language and Literacy (CERCLL).
WOW Currents

The Story of Ferdinand is one of the most beloved and respected picturebooks of all time– so how did it end up on a banned book list? In this week's WOW Currents, Tracy Smiles investigates the history of everyone's favorite bull, his rocky reputation, and his role as the face of the Hello, Dear Enemy! exhibit.
See our complete listing of all WOW Currents entries.
My Take/Your Take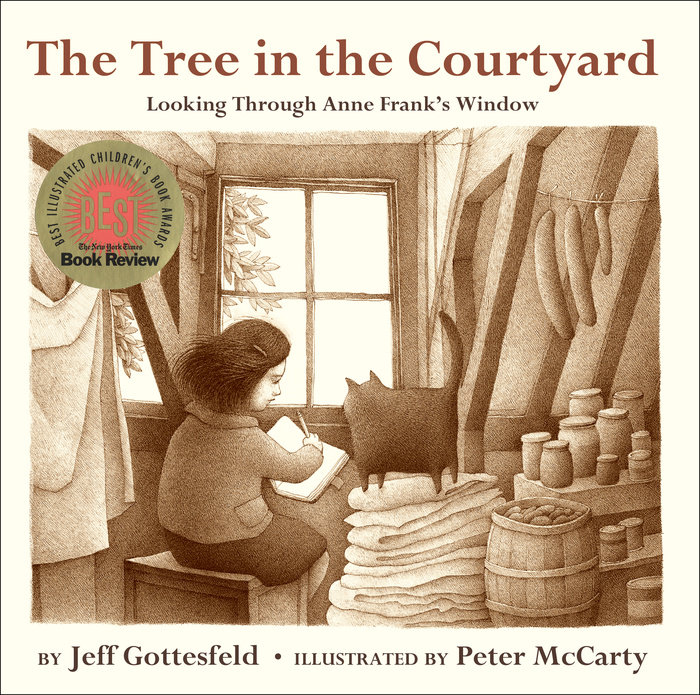 In September's My Take/Your Take, Dorea Klecker and Seemi Aziz explore three picturebooks that feature the theme of continuation and its complex layers of interpretation, including adaptability and change. The conversation begins with The Tree in the Courtyard: Looking Through Anne Frank's Window by Jeff Gottesfeld and Peter McCarty!
Take a look at our thematic index of books featured on My Take/Your Take. We also have an archive of My Take/Your Take books.
WOW Review

Reviewers consider notable global picturebooks in this Summer 2017 issue of WOW Review. Volume IX, Issue 4 reviews 14 picturebooks filled with delightful illustrations and remarkable stories for readers to savor. Additionally, take note of the themes and submission deadlines for upcoming issues.
See our complete listing of all WOW Review issues.
WOW Stories

The latest issue of WOW Stories: Connections from the Classroom, Global Literacy Communities: Pursuing Critical Questions using Global Literature, examines how stories, both personal and literary, invite students to explore themselves and their relationship to global issues and cultures.
See our complete listing of all WOW Stories issues.
Open Reading Hours:
Mondays through Fridays – 9 a.m. to 5 p.m. and Saturdays – 9 a.m. to 1 p.m.
∞ WOW Stories and WOW Review are accepting submissions. Our two online journals are available to you without subscription, membership, or fee requirements. We are proud to offer these journals and want to hear from you. E-mail us with questions, feedback, and submissions.