Open a book . . .
Open a mind . . .
Open the world!
Worlds of Words builds bridges across global cultures through children's and adolescent literature.
WOW Currents

In Haiti, extreme poverty, weak institutions, and natural disasters hold in place the unfortunate status quo for most Haitians. The U.S. is among the most privileged countries in the world. Yet, our government and institutions are fervently deciding to pull support from education and social programs while civil liberties continue to be tested. This month in WOW Currents, Deborah Dimmett connects realities in U.S. with those in Haiti using young adult books.
See our complete listing of all WOW Currents entries.
My Take/Your Take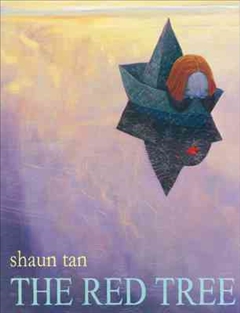 in July's My Take/Your Take, Desiree Cueto, Maria V. Acevedo, Megan McCaffrey, and Susan Corapi look at characters who wrestle with childhood depression, anxiety, and outbursts, starting with the book, The Red Tree.
Take a look at our thematic index of books featured on My Take/Your Take. We also have an archive of My Take/Your Take books.
WOW Review

Reviewers consider notable global picturebooks in this Summer 2017 issue of WOW Review. Volume IX, Issue 4 reviews 14 picturebooks filled with delightful illustrations and remarkable stories for readers to savor. Additionally, take note of the themes and submission deadlines for upcoming issues.
See our complete listing of all WOW Review issues.
WOW Stories

The latest issue of WOW Stories: Connections from the Classroom, Global Literacy Communities: Pursuing Critical Questions using Global Literature, examines how stories, both personal and literary, invite students to explore themselves and their relationship to global issues and cultures.
See our complete listing of all WOW Stories issues.
Open Reading Hours:
Mondays through Fridays – 9 a.m. to 5 p.m. and Saturdays – 9 a.m. to 1 p.m.
∞ WOW Stories and WOW Review are accepting submissions. Our two online journals are available to you without subscription, membership, or fee requirements. We are proud to offer these journals and want to hear from you. E-mail us with questions, feedback, and submissions.