By Andrea García, Hofstra University
Our business seems usually to be considered the bringing of books to people. But books do not simply happen to people. People also happen to books. A story or poem or play is merely inkspots on paper until a reader transforms them into a set of meaningful symbols. When these symbols lead us to live through some moment of feeling, to enter into some human personality, or to participate imaginatively in some situation or event, we have evoked a work of literary art. (Rosenblatt, 1956/2005, p. 62-63)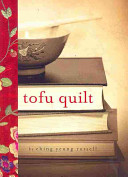 Reading books together and discussing them within a community of readers is at the heart of the process of constructing meaning and negotiating the multiple dimensions that literature has to offer. This month, the focus of my blog is in sharing the literary transactions of a community of elementary teachers, who were invited to document their interpretations to different books through engaging with multiple response strategies while exploring the use of children's literature in the elementary classroom. Since one of my goals as a literacy educator is to bring books to people that invite critical conversations, our work together was also intended to investigate the role that books play in providing children with opportunities to engage with characters that represent diversity and characters that are somehow in the process of exploring their own identity in this global world. In particular, I wanted to bring books to teachers that would allow them to read globally (Lehman, Freeman & Scharer, 2010), by taking multiple perspectives while reading critically and widely about the lives of others
One of the books I selected was Tofu Quilt by Ching Yeung Russell. Tofu Quilt has been highly acclaimed by critics nationwide and it has received numerous prestigious awards, such as being recognized as a Notable Book in the Language Arts for 2010 by the Children's Literature Assembly and an ALA Notable Children's Book by the American Library Association. This free-verse novel narrates the autobiographical experiences of Russell growing up in Hong Kong in the 1960's wanting to be a writer. The story evokes complex emotions, as we get to know Yeung Ying growing up in a male-dominated society where education was not fully accessible to girls. The poetry is masterfully simple yet, it poignantly raises issues of gender equity, education, and cultural dissonance. Yeung Ying's story takes place with the Vietnam war as a backdrop, and her experiences bring to the forefront the political and economic landscapes of the 50's and 60's in China.
Through the use of literary letters, teachers shared their responses to Tofu Quilt
In her letter, Jamie writes:
I liked how the book taught me as the reader about a different culture. In a couple of the poems the narrator talks about Dan Lai, I wonder what Dan Lai tastes like? What ingredients are in Dan Lai that make it so expensive that the mother can't afford it? My readings from Tofu Quilt have made me interested in meeting Yeung Ying and learning more about her.
Similarly, Katie-Lyn writes:
I am familiar with the struggle girls have in Chinese culture. They are only expected to take on domestic roles but often that is not always enough for every young girl. It's nice to hear the story of a young girl who wants more out of her life and who loves to learn and write. What's even better is the support she received from family members like her mother and uncle. Without the support she may never have succeeded in her dreams.
Jamie's and Katie-Lyn's letters reveal both their wonderings about Yeung Ying's culture, a culture that is different from their own, as well as their building of knowledge to expand their vision of what it means to grow up in that particular context at that particular time in history.
Many of our connections with texts emerge from a very personal space. This is the case for Katie, who writes in her letter:
I love the way they explained what the title, a tofu quilt, was. Ying is ashamed of the quilts made from scraps, however I'd bet they're beautiful. I made a personal connection to this book, as I used to quilt with grandma. In fact, I am noticing a theme that most of my connections come from something that reminds me of her or my childhood. The joy of children's literature!
Finally, we hear from Maddy, who in her letter wrote about her connections with some of the professional literature we had been reading, and she explicitly presents her own transactions as a global reader. She writes:
The poems in Tofu Quilt allow the reader to understand many of the struggles that Yeung experiences as a girl in China in the 1960s. Her neighbors and even her extended family cannot understand why Yeung's family spends a lot of money, they often do not have, to allow a girl to get an education. Many children growing up in America today do not know that there was a time when girls in America did not attend school and that even today in some countries girls do not attend school. This made me think of the chapter we read from, "Reading Globally" by Lehman, Freeman and Scharer (2010). The chapter discusses the importance of providing children with stories by authors from other countries because it allows children to become more morally, socially and emotionally aware. I think Tofu Quilt is a great example of global literature because it provides students with information that allows them to understand similarities and differences between another culture and their own. The article specifically mentioned global stories that help develop empathy, which I often felt for Yeung when she was being criticized by teachers, family and neighbors for getting an education.
As you consider the voices of these educators in response to Tofu Quilt, I invite you to wonder about your own stance as a global reader when reading stories that present perspectives different from your own. What are your wonderings? How do you navigate your connections with such texts? What books have you shared lately with children that help promote such a global stance as a reader?
References
Lehman, B. A., Freeman, E. B., & Scharer, P. L. (2010). Reading globally K-8: Connecting students to the world through literature. Thousand Oaks, CA: Corwin.
Rosenblatt, L. (1956/2005). The acid test for literature teaching. In Making meaning with text: Selected essays, (pp. 62-71). Portsmouth, NH: Heinemann.
Journey through Worlds of Words during our open reading hours: Monday-Friday, 9 a.m. to 5 p.m. and Saturday, 9 a.m. to 1 p.m. To view our complete offerings of WOW Currents, please visit archival stream.
array(8) {
  ["_edit_last"]=>
  array(1) {
    [0]=>
    string(3) "264"
  }
  ["_edit_lock"]=>
  array(1) {
    [0]=>
    string(14) "1580499035:264"
  }
  ["_yoast_wpseo_focuskw"]=>
  array(1) {
    [0]=>
    string(10) "Tofu Quilt"
  }
  ["_yoast_wpseo_metadesc"]=>
  array(1) {
    [0]=>
    string(154) "Tofu Quilt by Ching Yeung Russell is a free-verse novel that narrates the autobiographical experiences of Russell growing up in Hong Kong in the 1960's."
  }
  ["_yoast_wpseo_linkdex"]=>
  array(1) {
    [0]=>
    string(2) "76"
  }
  ["_yoast_wpseo_content_score"]=>
  array(1) {
    [0]=>
    string(2) "30"
  }
  ["_yoast_wpseo_primary_category"]=>
  array(1) {
    [0]=>
    string(0) ""
  }
  ["_thumbnail_id"]=>
  array(1) {
    [0]=>
    string(5) "37464"
  }
}