By Holly Johnson, University of Cincinnati, Cincinnati, OH
As 2020 comes to an end, I wanted to review the books on the "World of Words Recommends" list as a way to reconsider great books we might have missed while addressing what can only be considered an unprecedented year. It has been a memorable and challenging year, and it would be unfortunate to miss these notable books. Over the next few weeks, I will address small batches of these books in different ways, but this week is the time to look at them as a whole group. We had 11 recommendations this year, with a mixture of novels and picturebooks that would meet the interests of so many readers. When you have some time, find your way to these books. They are worth the read!

February: Cinderella Liberator (2019) by Rebecca Solnit is a witty and "liberating" retelling of the classic Cinderella tale. Using original watercolor/cut paper silhouettes by Arthur Rackham adds an appeal, and a juxtaposition that reminds readers of what was, but more importantly, what could be.

March: Frankly in Love (2019) by David Yoon is a young adult novel that combines incredible dialogue, intelligent characters, and the realities of first love. Recipient of numerous awards, this is a timely book that engages and inspires.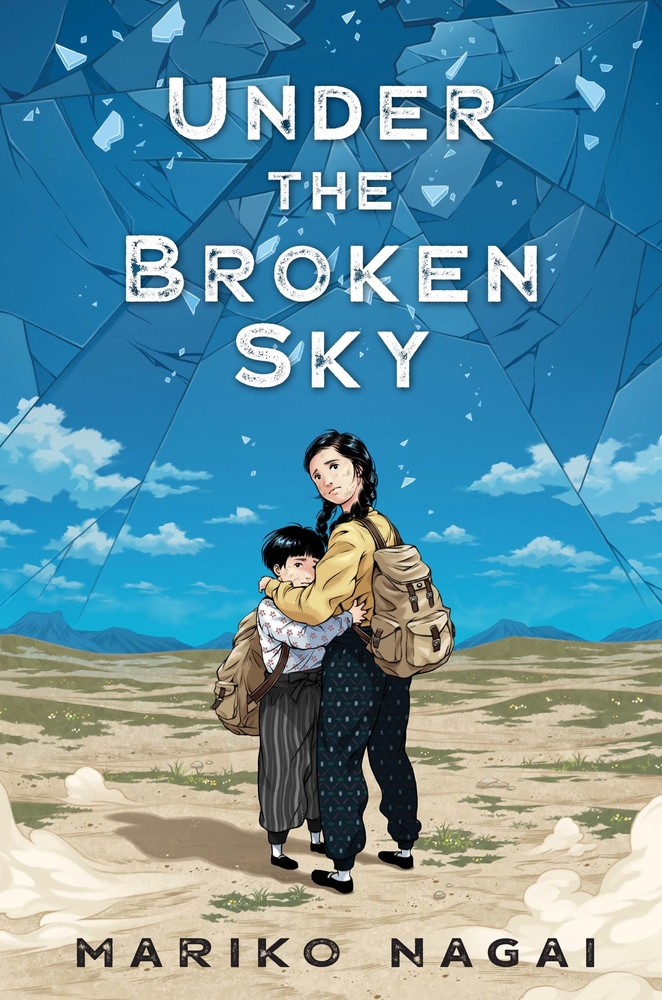 April: Under the Broken Sky (2019) by Mariko Magai is a middle grades novel is one of those stories from a region of the world—Manchuria—during a time—WWII—that is seldom written about or known. Told in poetry style, it is a book that needs to be added to the canon written about WWII for young people.

May: The Blackbird Girls (2020) by Anne Blankman is another story about a place seldom written about for young people–Chernobyl. The story of two girls who must learn to overcome their animosities toward each other to survive, this is a middle grades novel well worth the read.

June: Stormy (2019) by Guojing, a Chinese, author/illustrator, takes readers on a wordless picturebook about a dog finding its forever home. But don't let the cover fool you; this is no ordinary adoption. Beautifully illustrated, readers will recognize the importance of patience and trust, perhaps not just between animals and people.

July: Beast Rider (2019) by Tony Johnston and María Elena Fontanot de Rhoads is the harrowing story of a young boy who leaves his Mexican home to cross the border and join his older brother in Los Angeles, California.

August: The Tale of Rabbit and Coyote (1998) by Tony Johnston and Tomie de Paolo is an older book but one still beloved by many. In this trickster tale, coyote is the one who is tricked by rabbit.

September: Birrarung Wilam: A Story from Aboriginal Australia (2020), by Aunty Joy Murphy and Andrea Kelly, and illustrated by Lisa Kennedy, is the story of the flora and fauna along the Yarra River in Melbourne, Australia, and the indigenous culture that calls the place "wilam": home.

October: Butterfly Yellow (2020), written by Thanha Lai, is a young adult novel that recent won the Scott O'Dell Award for Historical Fiction. Hằng, a young girl separated from her younger brother while trying to get them safely to the USA at the end of the Vietnam War, finds herself left behind while her brother is taken to the USA. Six years later she is in Texas and determined to find her brother.

November: Hands Up (2019), by Breanna J. McDaniel and illustrated by Shane W. Evans is the celebration of Black joy, and everyday actions.

December: Santiago's Road Home (2020) by Alexandra Diaz is a middle grades novel of one boy escaping one abusive situation only to be caught by ICE and detained as he attempted to unite with family on the US side of the border.
Journey through Worlds of Words during our open reading hours: Monday-Friday, 9 a.m. to 5 p.m. and Saturday, 9 a.m. to 1 p.m. To view our complete offerings of WOW Currents, please visit its archival stream.
array(12) {
  ["_edit_lock"]=>
  array(1) {
    [0]=>
    string(14) "1606852165:264"
  }
  ["_edit_last"]=>
  array(1) {
    [0]=>
    string(3) "264"
  }
  ["_thumbnail_id"]=>
  array(1) {
    [0]=>
    string(5) "37464"
  }
  ["_yoast_wpseo_content_score"]=>
  array(1) {
    [0]=>
    string(2) "30"
  }
  ["_yoast_wpseo_primary_category"]=>
  array(1) {
    [0]=>
    string(4) "3388"
  }
  ["_yoast_wpseo_opengraph-image"]=>
  array(1) {
    [0]=>
    string(65) "https://wowlit.org/wp-content/media/the-blackbird-girls-cover.jpg"
  }
  ["_yoast_wpseo_opengraph-image-id"]=>
  array(1) {
    [0]=>
    string(5) "39098"
  }
  ["_yoast_wpseo_twitter-image"]=>
  array(1) {
    [0]=>
    string(69) "https://wowlit.org/wp-content/media/Birrarung-Wilam-9781536209426.jpg"
  }
  ["_yoast_wpseo_twitter-image-id"]=>
  array(1) {
    [0]=>
    string(5) "39679"
  }
  ["_yoast_wpseo_focuskw"]=>
  array(1) {
    [0]=>
    string(14) "WOW Recommends"
  }
  ["_yoast_wpseo_metadesc"]=>
  array(1) {
    [0]=>
    string(128) "Holly Johnson start this month's WOW Currents with a quick review of every book in this year's WOW Recommends Book of the Month."
  }
  ["_yoast_wpseo_linkdex"]=>
  array(1) {
    [0]=>
    string(2) "69"
  }
}