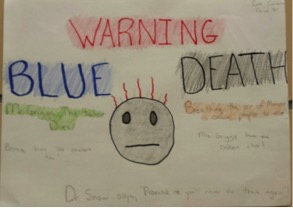 Many readers are looking for virtual escape as movement is restricted due to the spread of COVID-19. Schools nation-wide are closed, but they will soon open either on line or face-to-face and teachers will be keen to help young people make sense of current events. The Executive Board of Worlds of Words came together to determine how we might assist in the effort to find quality literature for young people around epidemics and pandemics.
This post includes a booklist of recently published fiction and non-fiction books as well as links to previously published WOW Currents posts with this focus. We'd love to hear from you too! Provide your comments and recommendations of books and other resources below.
Suggested Reading Fiction*
Darkest Minds series by Alexandra Bracken. YA. Science Fiction. When Ruby woke up on her tenth birthday, something about her had changed. Something alarming enough to make her parents lock her in the garage and call the police. Something that got her sent to Thurmond, a brutal government "rehabilitation camp." She might have survived the mysterious disease that killed most of America's children, but she and the others emerged with something far worse: frightening abilities they cannot control. Hyperion (2012)
A Death-Struck Year by Makiia Lucier. YA. Historical Fiction. A deadly pandemic, a budding romance, and the heartache of loss make for a stunning coming-of-age teen debut about the struggle to survive during the 1918 flu. Houghton Mifflin Harcourt (2014).
The Great Trouble: A Mystery of London, the Blue Death, and a Boy Called Eel by Deborah Hopkinson. Intermediate. Historical Fiction. The suspenseful tale of two courageous kids and one inquisitive scientist who teamed up to stop an epidemic. Things aren't so bad for Eel until that fateful August day in 1854—the day the deadly cholera epidemic ("blue death") comes to Broad Street. Everyone believes that cholera is spread through poisonous air. But one man, Dr. John Snow, has a different theory. As the epidemic surges, it's up to Eel and his best friend, Florrie, to gather evidence to prove Dr. Snow's theory—before the entire neighborhood is wiped out. A Yearling Book (2015).
In the Shadow of Blackbirds by Cat Winters. Historical Fantasy. In 1918, the world seems on the verge of apocalypse. Americans roam the streets in gauze masks to ward off the deadly Spanish influenza, and the government ships young men to the front lines of a brutal war, creating an atmosphere of fear and confusion. Sixteen-year-old Mary Shelley Black watches as desperate mourners flock to séances and spirit photographers for comfort, but she herself has never believed in ghosts. At her bleakest moment, however, she's forced to rethink her entire way of looking at life and death, for her first love—a boy who died in battle—returns in spirit form. Featuring haunting archival early-20th-century photographs, this is a tense, romantic story set in a past that is eerily like our own time. Amulet Books (2014).
The Program series by Suzanne Young. YA. Science Fiction. In this "gripping tale for lovers of dystopian romance" (Kirkus Reviews), true feelings are forbidden, teen suicide is an epidemic, and the only solution is The Program. Simon Pulse (2014).
Spill Zone series by Scott Westerfeld and Alex Puvilland. YA. Science Fiction. Graphic Novel. Three years ago an event destroyed the small city of Poughkeepsie, forever changing reality within its borders. Uncanny manifestations and lethal dangers now await anyone who enters the Spill Zone. First Second (2017).
Suggested Reading Non-fiction*
Bubonic Panic: When Plague Invaded America by Gail Jarrow. Bubonic Panic tells the true story of America's first plague epidemic—the public health doctors who desperately fought to end it, the political leaders who tried to keep it hidden, and the brave scientists who uncovered the plague's secrets. This title includes photographs and drawings, a glossary, a timeline, further resources, an author's note and source notes. Calkins Creek (2016).
Corona Virus: A Book for Children by Nosy Crow Staff and illustrated by Gruffalo illustrator Axel Scheffler. Free e-book. Axel Scheffler has illustrated a digital book for primary school age children, free for anyone to read on screen or print out, about the coronavirus and the measures taken to control it. Published by Nosy Crow, and written by staff within the company, the book has had expert input: Professor Graham Medley of the London School of Hygiene & Tropical Medicine acted as a consultant, and the company also had advice from two head teachers and a child psychologist. The book answers key questions in simple language appropriate for 5 to 9 year olds. Nosy Crow (2020).
Fatal Fever: Tracking Down Typhoid Mary by Gail Jarrow. In the early 1900s, when typhoid fever was killing tens of thousands of Americans each year, Mary Mallon was employed as a cook by several well-to-do New York families. When some members of these households developed the disease, suspicion turned to Mary. Did she have anything to do with the spread of the deadly bacteria? Here is the gripping, true story of Typhoid Mary; the epidemiologist who discovered her trail of infection; and the health department that decided her fate. Extensive back matter includes a glossary, a timeline, and a list of well-known typhoid sufferers and victims. Calkins Creek (2015).
Fever Year: The Killer Flu of 1918 by Don Brown. Graphic Non-fiction. New Year's Day, 1918. America has declared war on Germany and is gathering troops to fight. But there's something coming that is deadlier than any war. When people begin to fall ill, most Americans don't suspect influenza. The flu is known to be dangerous to the very old, young, or frail. But the Spanish flu is exceptionally violent. Houghton Mifflin Harcourt (2019).
More Deadly than War: The Hidden History of the Spanish Flu and the First World War by Kenneth C. Davis. 2018 marked the 100th anniversary of the worst disease outbreak in modern times: the Spanish flu, a story even more relevant today. This dramatic narrative, told through the stories and voices of the people caught in the deadly maelstrom, explores how this vast, global epidemic was intertwined with the horrors of World War I—and how it could happen again. Complete with photographs, period documents, modern research, and firsthand reports by medical professionals and survivors, More Deadly Than War provides captivating insight into a catastrophe that transformed America in the early twentieth century. Henry Holt and Company (2018).
Pandemic Survival: It's Why You're Alive by Ann Love and Bill Slavin. History is full of gruesome pandemics, and surviving those pandemics has shaped our society and way of life. Every person today is alive because of an ancestor who survived–and surviving our current and future pandemics, like SARS, AIDS, bird flu or a new and unknown disease, will determine our future. Pandemic Survival presents in-depth information about past and current illnesses; the evolution of medicine and its pioneers; cures and treatments; strange rituals and superstitions; and what we're doing to prevent future pandemics. Tundra Books (2013).
Patient Zero: Solving the Mysteries of Deadly Epidemics by Marilee Peters. Throughout history, more people have died in disease epidemics than in wars or other disasters. The courageous, trail-blazing defenders against these diseases faced a terrifying personal gamble. As they looked for clues to the origin of a disease, scientists searched for the unknown "patient zero"—the first person to have contracted it. Patient Zero brilliantly brings to life the main characters and events to tell the gripping tale of how each of seven diseases spread: The Great Plague, 1665; The Soho Outbreak, 1854; Yellow Fever in Cuba, 1900; Typhoid in New York City, 1906; Spanish Influenza, 1918-1919; Ebola in Zaire, 1976; AIDS in the U.S., 1980. Annick Press (2014).
Purple Death: The Mysterious Spanish Flu of 1918 by David Getz and Peter McCarty. It was 1918, the last year of World War I. Thousands of men lived in the crowded army training camps that were scattered all across the United States. That spring, a strange flu struck the soldiers at a camp in the Midwest. Healthy young men went to the hospital complaining of sore throats and fevers. Within hours they had suffocated, their skin taking on a terrible purplish hue. The devastating flu spread like wildfire across the country, infecting soldiers and civilians alike. It killed more than half a million people in a matter of months, then disappeared as suddenly as it had come. To this day, no one knows what caused a common flu to become so deadly, but scientists are still searching for answers. Square Fish (2017).
Red Madness: How a Medical Mystery Changed What We Eat by Gail Jarrow. One hundred years ago, a mysterious and alarming illness spread across America's South, striking tens of thousands of victims. No one knew what caused it or how to treat it. People were left weak, disfigured, insane, and in some cases, dead. Award-winning science and history writer Gail Jarrow tracks this disease, commonly known as pellagra, and highlights how doctors, scientists, and public health officials finally defeated it. Illustrated with 100 archival photographs, Red Madness includes stories about real-life pellagra victims and accounts of scientific investigations. It concludes with a glossary, timeline, further resources, author's note, bibliography, and index. Calkins Creek (2014).
Terrible Typhoid Mary: A True Story of the Deadliest Cook in America by Susan Campbell Bartoletti. In a riveting biography that reads like a crime novel, Sibert Medalist and Newbery-Honor winner Susan Campbell Bartoletti uncovers the true story of Mary Mallon, a.k.a. Typhoid Mary, one of the most notorious and misunderstood women in American history. Houghton Mifflin Harcourt (2015).
From the WOW Currents Archives:
Responsible Citizens & Workers (incl a CDC game that invites adolescents to solve an outbreak scenario)
UPDATE FROM DEBORAH HOPKINSON: "I have been urging folks to read Trouble with their kids… Yes, it is definitely available as audio." Please look for the Teacher's Guide. Also, Deborah will meet with teachers and schools via Skype or Zoom for $150.
Catching a Bug: Reading about Pandemics, Epidemics and Outbreaks, Part 1
Catching a Bug: Reading about Pandemics, Epidemics and Outbreaks, Part 2
Catching a Bug: Reading about Pandemics, Epidemics and Outbreaks, Part 3
* Unless otherwise noted, all book descriptions come from the publisher's website.
Journey through Worlds of Words during our open reading hours: Monday-Friday, 9 a.m. to 5 p.m. and Saturday, 9 a.m. to 1 p.m. To view our complete offerings of WOW Currents, please visit its archival stream.
array(12) {
  ["_edit_lock"]=>
  array(1) {
    [0]=>
    string(12) "1586270762:2"
  }
  ["_edit_last"]=>
  array(1) {
    [0]=>
    string(1) "2"
  }
  ["_yoast_wpseo_content_score"]=>
  array(1) {
    [0]=>
    string(2) "30"
  }
  ["_yoast_wpseo_primary_category"]=>
  array(1) {
    [0]=>
    string(4) "3388"
  }
  ["_thumbnail_id"]=>
  array(1) {
    [0]=>
    string(5) "37464"
  }
  ["_yoast_wpseo_opengraph-image"]=>
  array(1) {
    [0]=>
    string(53) "https://wowlit.org/wp-content/media/EndrizziBlog3.jpg"
  }
  ["_yoast_wpseo_opengraph-image-id"]=>
  array(1) {
    [0]=>
    string(5) "26676"
  }
  ["_yoast_wpseo_twitter-image"]=>
  array(1) {
    [0]=>
    string(53) "https://wowlit.org/wp-content/media/EndrizziBlog2.jpg"
  }
  ["_yoast_wpseo_twitter-image-id"]=>
  array(1) {
    [0]=>
    string(5) "26677"
  }
  ["_yoast_wpseo_focuskw"]=>
  array(1) {
    [0]=>
    string(9) "pandemics"
  }
  ["_yoast_wpseo_metadesc"]=>
  array(1) {
    [0]=>
    string(137) "The WOW Executive Board came together to assist in the effort to find quality literature for young people around epidemics and pandemics."
  }
  ["_yoast_wpseo_linkdex"]=>
  array(1) {
    [0]=>
    string(2) "88"
  }
}

Themes: Alex Puvilland, Alexandra Bracken, Ann Love, Bill Slavin, Bubonic Panic, Cat Winters, darkest minds, David Getz, Death-Struck Year, Deborah Hopkinson, Don Brown, Fatal Fever, Fever Year, Gail Jarrow, Great Trouble, In the Shadow of Blackbirds, Kenneth C Davis, Makiia Lucier, Marilee Peters, More Deadly Than War, Pandemic Survival, Patient Zero, Peter McCarty, Program, Purple Death, Rebecca Ballenger, Red Madness, Scott Westerfeld, spill zone, Susan Campbell Bartoletti, Suzanne Young, Terrible Typhoid Mary
Descriptors: Books & Resources, WOW Currents